Nagpur: Unidentified burglar(s) struck at the flat of a Chartered Accountant couple on Great Nag Road and decamped with 15 tolas of gold jewellery and cash of Rs 1.50 lakh on Wednesday afternoon. Role of a housemaid in the theft is being suspected but the fact could not be verified.
According to police sources, the CA couple Kamalesh Bharti and Sonam Bharti stay in Flat No. 204, Second Floor of Chandni-Roshni Apartment on Great Nag Road. The couple stays with their 3-year old son Shaurya. Sonam works as Chartered Accountant at Tilak Nagr-based Jain and Associates. The couple has employed two housemaids Sunita Santosh Tumdam and another named Priya. Sunita is working with Bharti couple since past 3 years and Priya since 15-20 days. But Priya, who was recommended by Sonam's aunty Lata Dongre, was not coming since 3 days.
On Wednesday, Sonam as usual went to her Tilak Nagar office and Kamalesh went to his office situated at Rajat Sankul-2 near Baidyanath Square. The Bharti couple keeps keys of their flat with neighbor Anita Bhotmange. One of the housemaids Sunita Tumdam came in the afternoon and took keys from Bhotmange. After working, she handed back the keys to Anita Bhotmange and left around 1.45 pm. In the meantime, unidentified burglar(s) broke open the latch of main door of Kamalesh Bharti's flat and decamped with 15 tolas of gold ornaments and cash of Rs 1.50 lakh.

The miscreants burgled a booty collectively valued at Rs 6 lakh. The theft came to notice of Bhotmange around 4.15 pm when she found latch of the main door of Bharti couple's flat broken. She immediately informed about the incident to Kamalesh who rushed to his flat. Ganeshpeth police were also alerted about the burglary. A team of cops from Ganeshpeth Police Station reached the spot and started investigation. Finger Print experts and sniffer dog was summoned.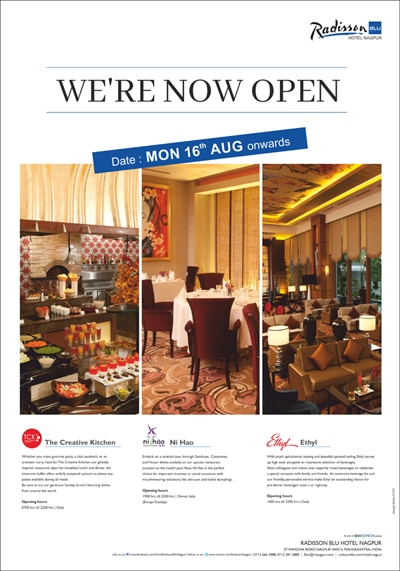 Ganeshpeth cops, on the basis of Kamalesh Bharti's complaint, have booked the accused under relevant sections and probing the matter further.