Bullet Raja : plot, performances, characters wasted by bad writing

Director: Tigmanshu Dhulia
Music composed by: Sajid-Wajid
Production company: Fox Star Studios
Producers: Nitin Tej Ahuja, Rahul Mittra, Tigmanshu Dhulia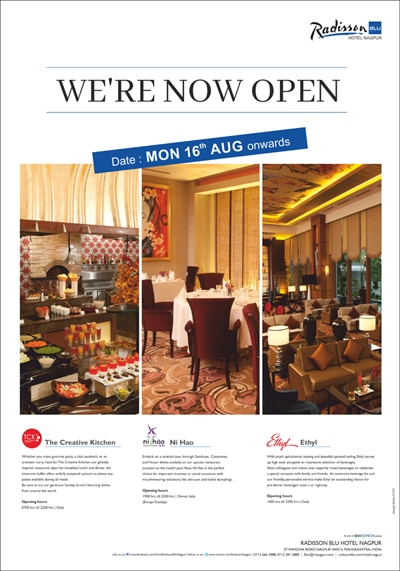 Cast: Saif Ali Khan, Sonakshi Sinha, Vidyut Jamwal,Jimmy Shergill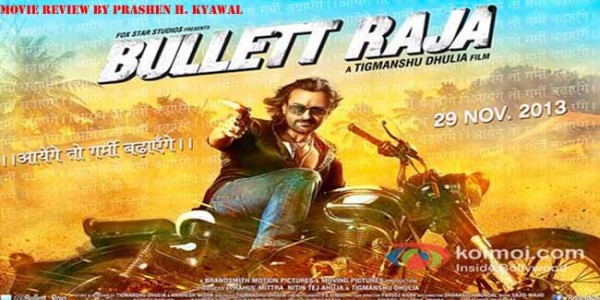 Tigmanshu Dhulia
is known for his near to real life story, characters and picturization. The Award winning director of his debut film "Haasil" got the popular Filmfare and the coveted national award for the film "Paan Singh Tomar". With the success of formula which surfaced in the industry from the films like "Dabangg", everyone tries to make a similar one for a quick 100 cr. Rowdy Rathore, Boss, Bullet Raja and upcoming R…. Rajkumar, all are based on similar plot of kind hearted hero from the UP/Bihar belt in a unruly town with quirky characterisation and a common thread….. Sonakshi Sinha. Tigmanshu Dhulia couldn't also resist playing with this formula and came out with with "Bullet Raja".
The movie is about two youngsters who befriend each other at a very unusual place and time and then be together ever after. Saif Ali Khan (Raja Mishra) gate crashes into a marriage at Jimmy Shergill's (Rudra Tripathi) place. In the turn of events, Raja fights for Rudra against Lallan (Chunky Pandey). Their fight is noticed by bahubalis (local goons and power mongers) and they are lured in to fight for them. After initial denials, they join this system outside system as political commandos (read Killers), which is need for UP politics. With the help of their Godfather Raj Babbar (Minister Ram Babu Shukla), they rise up the ranks snatching the job from Sumer Yadav (Ravi Kishan). Soon they become popular and successful bahubalis in the region. At a confidential meeting of powerful personalities, they are insulted by business tycoon Bajaj (Gulshan Grover). Raja and Rudra kidnaps Bajaj for a ransom and save an aspiring actress Mitali (Sonakshi Sinha) which is an out of plan act. Raja falls in love with Mitali. All was going well, but the proverbial twist in the tale happens after an unfortunate event. What happens after that forms the remaining and second half of the movie.
Tigmanshu Dhulia with Amaresh Misra have written the story and screenplay which is not unique but has some sparks and drama. The politics and conspiracies had good scope for a gripping film which is wasted by weak writing and lengthy script. The characterisation and dialogs  (again by Tigmanshu Dhulia) are good but they do not help to cover the loopholes. Overall the poor work by the writers fail the movie.
Director Tigmanshu Dhulia makes is first attempt to create a masala entertainer and is successful in some extent. His realistic style of picturization helps in giving a different touch to the movie. However, he also can not save the movie to rise above average. With Film Editor Rahul Srivastava, he keeps the pace fast but due to many characters and lengthy writing, the film fails to leave a mark.
In the performance department Saif Ali Khan shines in his as Raja Mishra (there is no scene or dialog which says he is "Bullet Raja" except he rides a bullet and kills with bullets). He gets few witty dialogs which he delivers with his trademark comic penache. He is supported well by Jimmy Shergill who really fell like a well coordinated team. However Jimmy's look could have been better. Chunkey Pandey does justice to his small role. Ravi Kishan has a promising character which is wasted by bad writing. He does not get much to do but does his job sincerely. Raj Babbar and Gulshan Grover is apt. Vidyut Jamwal who gets let entry in the story leaves impact with his powerful screen presence and action. Sonakshi Sinha gets her usual kind of role and is ok in it. Gaurav Dixit as the artist friend of Raja is noticeable. All other supporting cast do fine jobs too. Only bad performance is by Mahie Gill in the guest appearance and item song.
Film is produced at a budget and seems so from the cinematography by P. S. Vinod which is just apt. Music by Sajid-Wajid is below average and misplaced songs hinder the pace of the movie. Few action scenes by Action Director Parvez Khan are remarkable.
Overall, it is an average masala entertainer which is failed by bad writing.

Recommendation : If you are a typical mar-dhadh and masala film lover who must watch movie every week or so, do go for it. It is kind of between "once a watch" and "OK even if skip" movie. One with finer product expectation can wait for it to be aired on television.
Show Timing Nagpur 
Raj Talkies – Nagpur
. 12:00. – . 3:00. – . 6:00. – . 9:00pm.
Pvr Empress City Mall – empress city mall, opposite raman science centre gandhi sagar lake, Nagpur
. 10:00. – . 11:00am. – . 1:00. – . 2:00. – . 3:50. – . 4:50. – . 6:40. – . 7:40. …
Cinemax Eternity Mall – eternity mall, variety square, sitabudi, Nagpur
. 9:30. – . 10:45am. – . 12:30. – . 3:30. – . 6:30. – . 9:30. – . 10:30pm.
Janki Theatre – near bank of maharashtra, sitabuldi, Nagpur
. 12:30. – . 3:30. – . 6:30. – . 9:30pm.
Jaya Shree – near lohapool, cotton market, subhash road, Nagpur
. 12:30. – . 3:30. – . 9:25pm.
Rajvilas Cinema – nagpur mahal, Nagpur
. 12:30. – . 3:30. – . 6:30. – . 9:30pm.
Liberty – residency rd nr bishop ground, sadar, Nagpur
. 12:30. – . 3:30. – . 6:30. – . 9:30pm.
Alankar – north ambazari road, dharampeth, Nagpur
. 12:30. – . 3:30. – . 6:30. – . 9:30pm.