Nagpur.
The vision of Hon. Prime Minister for development of infrastructure for industry and SME sector will set the path of growth of the country said CA. Mahesh Rathi, Past Chairman Nagpur Branch of ICAI while speaking as Chief Guest on the occasion of valedictory session of 4 days Intensive Study Course on Project Finance organized by Nagpur Branch at ICAI Bhavan, Dhantoli Nagpur. He said that financing by Banks to industry in Indian economy is governed by monetary policies of Reserve Bank of India and cautioned about growing NPA's. He said that in recent time number of products offered by banks have increased dynamically & specialized products can also be designed in by Financial Institutions for specific needs. He further said that before approaching Banks for financing any business they should create there goodwill. He also asked to properly draft and present the project report before the Banks and financial institutions to avoid delays in disbursements. For this current and relevant facts must be presented in proper way, he added. He asked the members present to use latest technology for preparation of detailed project evaluation with proper justifications and summary. He said that Banks put lot of faith on Chartered Accountants and they act as link between bank & clients. He appreciated Nagpur Branch for arranging such type of Intensive courses for the benefit of members.
CA. Ashwini Agrawal, Chairman, Nagpur Branch in his welcome address said that finance is the backbone for the growth of every organization whether big or small and an important phenomenon of recent times is the rapid growth of the accountancy profession in helping their in augmenting finances for their businesses. He said that Project financing is a technique that has been used to fund the corporate projects and is emerging as more preferred alternative to conventional methods of financing infrastructure and other large–scale projects.
He further said that considering relaxations permitted by RBI from time to time, commercial Banks have shown enthusiasm in participating in specialized field of financing. He also said that with the vast changes occurring in the economy of the country and with the era of new age banking following the concept of anywhere anytime banking facilities, centralized processing's solutions, scope of work for a CA's in the field of banking has not just modified and expanded but reframed as well. He said that with more system oriented operations, the scope of traditional and routine banking activities like statutory audits, revenue audits etc have declined but at the same time new avenues opened up. He further said that such an extensive and exhaustive course on Project Finance is 1st time organized by Nagpur Branch of ICAI and he is confident that members will be benefitted from this. He also informed members about forthcoming events.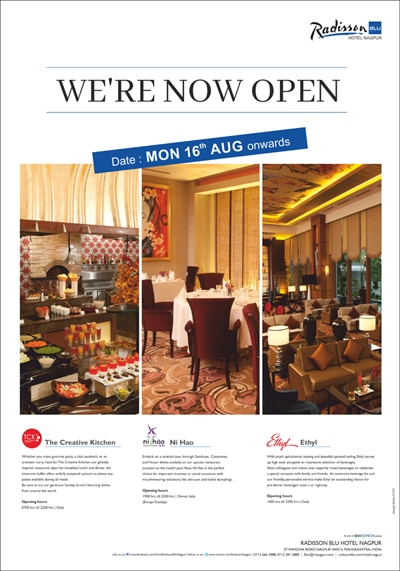 In the panel discussion CA. Sanjay Narke, Vice President, Shikshak Sahakari Bank Ltd while speaking as Panel Speaker said that experience of working as banker & professional has helped him a lot to understand the principles being followed by Banks while financing any business. He said that for being eligible for requisite funding proper financial planning is required. He said that Bankers evaluate each & every area and hence clients and professionals should keep minute details in mind about the project while preparing project report. He asked the professionals to study market well & guide the entrepreneur's in right direction which will help them to create their own goodwill.
Shri Sudhir Padhi, Deputy Zonal Manager, Bank of India, while speaking as Panel Speaker said that all proposals are independently evaluated by Banks, including technological evaluation, as applicable, not only for big industries but also for SME sector. He said that Chartered Accountants are prime link between Bank and customers, hence they should be sufficiently diligent while presenting any proposals before banks.
Learned faculties for Intensive Study Course were CA. Charudutt Marathe, CA. Aniruddha Shenwai, CA. Bhagwat Thakare, CA. O.S. Bagdia, CA. Irfan Haq, CA. Sitaraman Iyer, CA. Samir Bakre and CA. Girish Deodhar all from Nagpur.
CA Swapnil Agrawal, Imm. Past Chairman coordinated the inaugural proceeding and CA. Swapnil Ghate, Secretary proposed formal vote of thanks.
Prominently present on the occasion were CA. Kirti Agrawal, CA. Sandeep Jotwani, CA. Umang Agrawal, CA. Nitin Alshi, CA. Pramod Jawandhiya, CA. Amit Saoji, CA. Anup Agrawal, CA. Satnamdas Gandhi and more than 50 participants.