Nagpur: State Finance Minister Sudhir Mungantiwar presented the State budget. It has made a substantial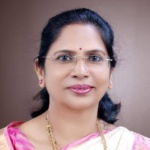 provision for all the constituents, farmers, students, women, entrepreneurs, businessmen and workers. The budgetary provision for the various schemes has been made under the Chief Minister's Jalyukta Shivar Yojana (Water Supply Scheme). This budget is comprehensive inclusive of both 'Sabka Saha Sabka Vikas' and will definitely achieve this. – Nanda Jichkar, Mayor
State Govt has covered all sectors in budget – CA. Sandeep Jotwani
The State Government has tried its best to cover almost all sectors in this budget. Registration of more than 5.32 lakh registered assessee under GST is a remarkable achievement and is a good signal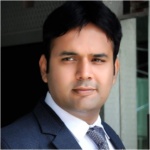 for the fastest growing economy where people are joining the main stream. This will again be beneficial for all taxpayers in long run. As the MVAT was in inexistence only for 3 months during the financial year 2017-18, proportional reduction in turnover limit for Audit to 25 lakh is absolutely fair. Though attractive scheme for professional Tax is promised, it is strongly suggested that Amnesty scheme should also be announced. Also, post GST its time to rethink whether to continue with Professional Tax or not. This year again Rs100 crore is allocated for the MIHAN project and looking to the size of the project and the requirement of the region, it seems to be not adequate. Though we are talking about concentrating on skill india, its equally important to target skill development and its good that Government has planned to establish skill development universities.
Professional tax should have been abolished – Dipen Agrawal President, CAMIT
5.32 lakh new taxpayers indicate a windfall increase in revenue for State, hence FM should have abolished Professional Tax as demanded by CAMIT.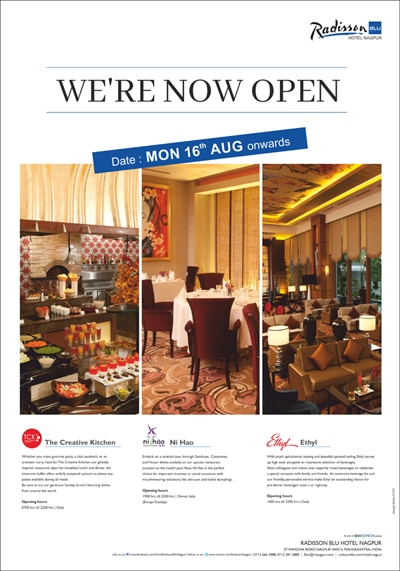 Industry Status to Logistic parks and simplification of rules to set up will give necessary impute for the sector to grow in leaps and bounds. This step will benefit Vidharbha region.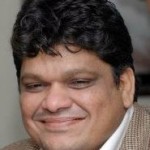 In order to improve law and order situation in State, the allocation of Rs. 13385 crores and installation of CCTV cameras in all police station is welcomed but lack of infrastructure to keep the recording and to utilize the footage is a big question mark on this initiative.
Only planting trees for environment protection is not sufficient. Drought like situation is at door step, FM should also provide for protection of trees planted.
Provisions for upgradation of Nagpur Airport (MIHAN), Subsidies for D & D+ category industries in Vidarbha, PSI for industrial development, Ramtek pilgrimage center and announcement of time line for Mumbai -Nagpur Expressway are welcomed wholeheartedly.
Maharashtra has set an ambitious target of achieving a trillion dollar economy with the recent growth rate figures and statistics it seems an impossible target to achieve and there was no proposed path in the budget to achieve the same in the future .
Lastly there is no roadmap in the budget for repayment of heavy debt on the state.
Focus more on agriculture, infrastructure – J. P. Sharma, President VTA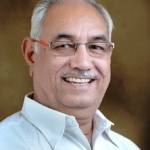 State Budget is focused on agriculture and infrastructure which is in right step ahead. With budget allocation towards tree plantation and 'Jalyukt Shivar' water conservation projects is remarkable as the same is towards preservation of the environment. Likewise allocation of Rs 8233 crore for irrigation department is much required and it would be better if majority of it is marked for Vidarbha region. Similarly Rs 750 crore allocations to ensure regular power supply for agricultural water pumps will again help the agriculturists of the State. There have been many human deaths due to animal – human conflicts and thereby allocation has also been made in this budget, which is good.
Tourism needs more attention -Tejinder Singh Renu, Secretary VTA
Budget more focused on improving the education scenario and the infrastructure of the cities by taking special care
of security and safety of the citizens with Rs. 13,385 crore allocation for home department, whereby the funds will also to be used for modernisation and upgradation of police force. Similarly Rs. 165 crore for installation of CCTV's in other cities of the state. With aim to increase the state's share in UPSC, banking and other competitive exams, the government announcement to set up one coaching centre in every district is highly appreciable, including training of 10 lakh youths under skill development programme. Likewise proposal for 100 schools across State to be upgraded to International Standards is great. However I certainly feel that Tourism needs more attention, although Nagpur Gorewada Zoo got allocation of Rs 20 crore and Rs100 crore for Nagpur Airport upgradation is welcome step.
Boost to organic farming, start ups hailed – CA Umang V Agrawal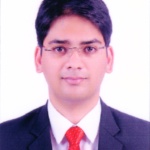 Budget 2018 focuses on weak and marginalized sections of the state. The Minister has taken care of agriculture sector and has tried to increase employment levels in the state. Boost to Start Ups and Organic Farming is a welcome step that would give young entrepreneurs to establish profitable businesses. Once again a new financial impetus is given to MIHAN project however a detailed plan was expected for ensuring success of MIHAN. Outlay of 2500 crores for Package Incentive Scheme provided by the Governments is a welcome step. The Budget all in all is targeted to increase governments image in the state by not rolling out any major populist policy, hence the budget should be appreciated by general public.