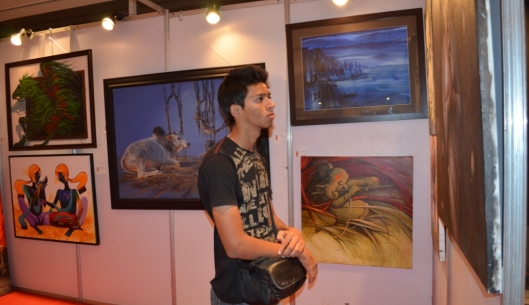 An Exhibition of paintings is on at  Nagpur Audi showroom where the paintings are displayed from Colourentice.com, born out of private passion colourentice.com champions, develops and invests in artistic and cultural experiences that enrich people's lives .They endevour to partner with emerging and mid career artists, serving the growing community of Indian art lovers and the International art loving community at large .
100 handpicked pieces of art are displayed so well that anyone who wants to see something  creative can enter the Audi showroom and forget the world outside .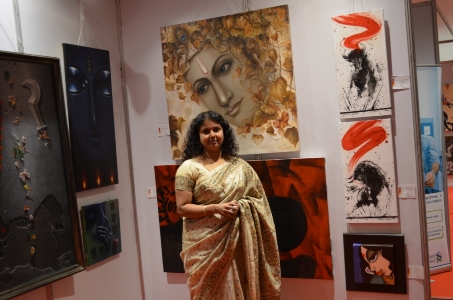 Famous Painters Tanu Vikamashi, Prashant yampure , Rakhi Baid, Madhumita Bhattacharya , Jeevan Gosika, Sarbani Ganguly and many more big names have displayed their piece of art in this exhibition. The painting starts from five thousand rupees and goes to a big number.
Manjula Bhattacharjee looked very happy and shared her views on the exhibition "the art displayed are from the best painters and also from ones who are new but have a great potential to grow as an artists". Asking about the venue she said Audi stand for class and art too so when we spoke to Audi Nagpur they agreed and it went on, infact  Kumar kale inaugurated the exhibition and we would like thank Gautam kale too for all the support he has given us."
Sharing more about colourentice.com  Manjula said "We are one of the most comprehensive contemporary fine art resources available in India. Colourentice.com open doors for people who might never have purchased art before and provides collectors , consultants, art buyers , architects and interior designers the opportunity to view and purchase original artwork without moving out of their comfort zone ".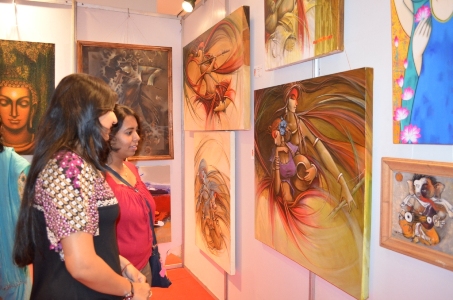 So this weekend you too have something new to experience and an opportunity to take art home.
Visit the Audi Showroom at wardha road for the very beautiful brushstrokes 2013 presented by Colourentice.com.