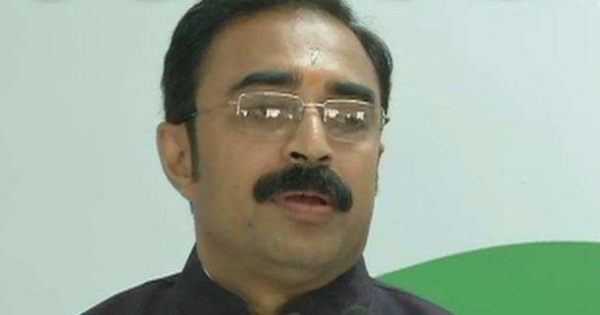 Madhya Pradesh chief minister Shivraj SIngh Chouhan's brother-in-law Sanjay Singh has today joined Congress today, just weeks before the state goes to polls on December 11.
Sanjay Singh is the brother of Shivraj Chouhan's wife Sadhna Singh. He joined the Congress in the presence of former Union minister and PCC chief Kamal Nath and campaign committee chief Jyotiraditya Scindia.
"Madhya Pradesh needs Nath not Shivraj, who has been chief minister for 13 years," Sanjay told reporters in New Delhi.
"13 years are enough, other should also get a chance," he quipped, adding that Kamal Nath will work for the development of Madhya Pradesh the way he has been doing for Chindwara, Nath's parliamentary constituency