It feels great walking together on the path of life with your better half, rolling through all ups and downs and standing by each other as big support…And the relation turns more special when the nuptial ties enter into its 50th year. It's not only the time to celebrate with friends and family but also take a pause and relive some golden moments of this beautiful relationship.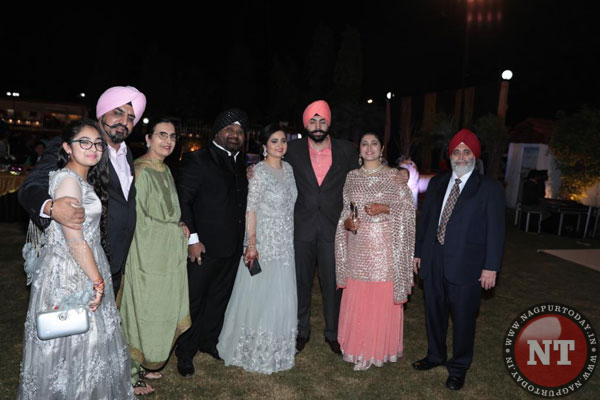 Reaffirming their faith in the institution of marriage, Pritpal Singh Vij (74) and Aninder Kaur Vij (70) recently celebrated the golden jubilee of their wedding anniversary at their farms. As the couple completed 50 years of their marriage, they underwent all the rituals in the party hosted by their children and grandchildren.
The wedding celebration was no less than the grand ceremony as it continued for the whole week from mehendi, chuda, sangeet and ring ceremony. Followed by the celebration their children sent them to Goa for honeymoon tour.
Their children collected their all pictures right from their teenage, wedding etc and made a short presentation which was showcased in front of all the invitees that made both bride and groom emotional as tears rolled out of their eyes.
Best part of the night was the grand entry of bride and groom at the venue. It looked straight from the Bollywood movie, where their grandsons and daughters brought them in 'Phoolon ki chaadar' holding them up, which was treat for every ones eyes.
Not the least, the mouthwatering delicacies were actually the delight of the night. From starter to the main course, the mouth watering dishes melted the evening with a touch of great taste!