The development of Nagpur is likely to take a hit following Code of Conduct to be enforced for Assembly elections later this year. But still many development projects are in the pipeline.
Nagpur News.
The Chairman of Nagpur Municipal Corporation's Standing Committee Narendra (Balya) Borkar on Tuesday(July 1) presented the Rs 1645.27 crore proposed Budget of the civic body for 2014-15 in the General Body Meeting. Municipal Commissioner Shyam Wardhane and Mayor and MLC Anil Sole among others were present during tabling of the Budget at 12 noon. Discussion on the Budget provisions is scheduled be held on July 7. The development of Nagpur is likely to take hit following Code of Conduct to be enforced for Assembly elections later this year.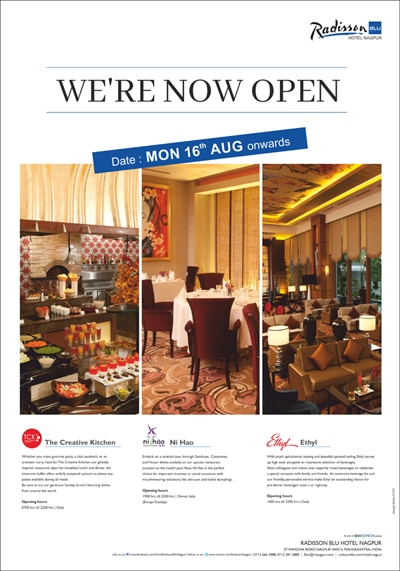 The estimated revenue in the proposed Rs 1645.27 crore Budget is expected from the following sources: Rs 500 crore from Local Body Tax (LBT), Rs 249.01 crore from Property Tax, Rs 150 crore from Water Tax, Rs 100 crore from BOT basis residential and commercial complexes, Rs 100.75 crore from City Survey Department, Rs 25 crore from MSEDCL for removing electric poles, Rs 11 crore from Fire Brigade Department, Rs 12 crore from road cutting, Rs 10 crore from Advertisement Licenses, Rs 5 crore from Estate Department, Rs 5.55 crore from Markets Department, and Rs 2 crore from License Fee in connection with health related profession. Apart from these revenue estimates, Rs 275 crore are lying in NMC coffers in the form of loan for development works and Rs 25 crore as balance of financial year 2013-14. The surplus at the end of fiscal 2014-15 is expected to be Rs 18 crore.
Delivering his Budget speech, the Chairman of Standing Committee Narendra Borkar said that the focus has been put on welfare of students and development of tourism apart from JNNURM projects. Around four and half months of this fiscal went idle following enforcement of Code of Conduct for three elections. Therefore the Budget proposals are prepared for the rest of the period only which are inadequate as far as development of Nagpur is concerned, said Borkar and lamented that the development projects could not be completed within such a short time by any Chairman of the Standing Committee. He blamed Congress Government's policies for the financial mess prevailing in NMC.
"When the BJP Government will be in saddle after Assembly elections, the financial situation in NMC will definitely improve," said Borkar in his Budget speech.
"NMC does not want either LBT or Octroi Duty but want a third option of revenue source. However, the State Government has failed to take a concrete decision and fumbling between LBT and Octroi Duty. This indecision is causing heartburns to NMC in the form of dilapidated revenue. NMC has put forward its genuine demand through a letter including VAT/Turnover Tax. The immediate past Chairman of Standing Committee could not complete the Budget proposals due to LBT. As far as paring salaries to NMC employees is concerned, there is delay but the salaries are being paid in full whenever they are paid," asserted the Standing Committee Chairman Borkar while concluding his Budget speech.
HIGHLIGHTS OF BUDGET:
• NMC will start getting handsome revenue from Mangalwari Fish Market.
• Second Hotmix plant to be built in Hingna MIDC.
• Bridge on Nag Nadi to be constructed from Sardar Patel Square to Mokshadham.
• Statue of Sant Tukaram to be installed in Pardi.
• Statue of Swami Vivekanand to be installed at Ambazari Overflow Point with Laser Light and Sound Show facility on the lines of Ahmedabad as a special attraction.
• Construction of Param Pujya Parmatma Ek Sevak Samaj Bhavan (Hall) to be done in Pardi.
• Construction of late Balasaheb Thackeray Memorial Educational, Cultural, Sports Centre in place of primary school building in Chitnavispura.
• Statue of Shivaji Maharaj to be installed at the center of Gandhisagar Lake including beautification of the premises.
• 87000 streetlights to be converted into LED lights.
• Solar power generators to be installed in NMC buildings.
• National Pillar of 290 feet height for fluttering of National Flag to be constructed near Futala Lake.
• Modern and sophisticated hospital to be built in place of Devadia Clinic in Queta Colony.
• Latest Shopping Complex and Mall to be constructed in place of NMC's Workshop near Baidyanath Square on BOT basis.
• Ambazari Garden to be developed on the lines of Shegaon's Anand Sagar on BOT basis.
• Sports and Commercial Complex, Club House, Lawn to be constructed in Vathoda.