Bollywood Celebs and Doctors raise HIV-AIDS awareness campaign


1st December Tuesday marks 29 years of commemorating World AIDS Day, and in that time HIV has gone from a "death sentence" to a manageable and treatable chronic illness. As World Aids Day was celebrated globally, Medscapeindia HIV GO AWAY champaign completes their 4 th year successfully . Currently, Mumbai has an estimated 150,000 to 200,000 HIV infected individuals.
Since last 10 years HIV is leveling off in Mumbai. In honour of World AIDS day, many Bollywood movies, which did their bit to raise awareness about Acquired Immune Deficiency Syndrome (AIDS). Many Celebs have participating in awareness campaign to make a difference. Actress Preity Zinta, Aishwarya Rai Bachchan, Shabana Azmi who has always been in the spotlight, uses it for noble causes and has been involved in various humanitarian issues since many years.
The social activist and veteran actress Shabana Azmi herself contributes to AIDS campaigns! From the year 2008. Recently Global NGO TeachAIDS has roped in 22 leading Indian film actors to create instructional animated multi-media content to promote HIV education, especially in schools.
Amitabh Bachchan, Akkineni Nagarjuna, Shabana Azmi, Suhashini Maniratnam, Anushka Shetty, Sudeep, Suriya, Imran Khan and Shruti Hassan have given their voice for the animations to promote HIV prevention among Indian youth.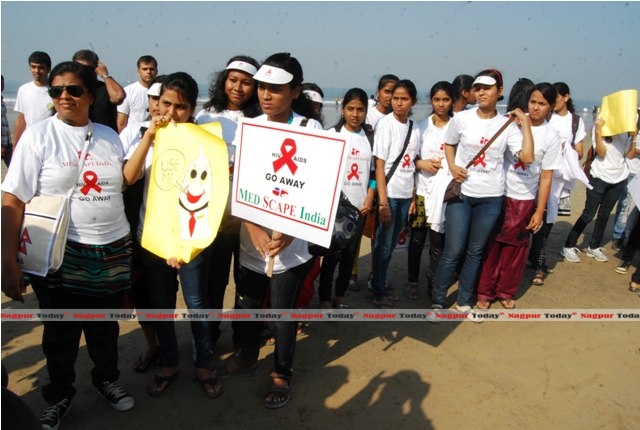 Dr Sunita Dube Radiologist & chairperson of Medscapeindia said, "Key to achievement of the targets lies in innovation in the means of implementation. Strengthening the components of shared responsibility that are financing and governance to ensure efficiency will be critical factors to reaching an End of AIDS where no one is left behind."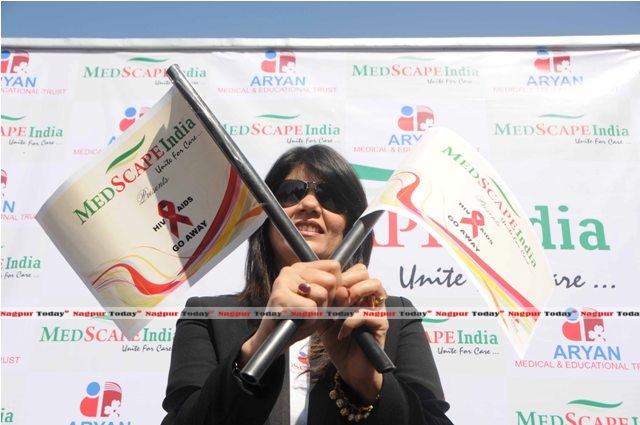 MedscapeIndia is brainchild of Aryan Medical n educational charitable trust has worked for various awareness campaigns such as, "Save the Girl Child, uniquely created HIV awareness in various venerable group every year includes truck driver,eunuch , mother to child transmission , sex worker awareness conducted multiple conferences to educate common man to fight social stigma.Dr Sunita Dube radiologist & chaimperson say still 15 million across world suffering from HIV. Our campaign HIV GO AWAY awareness champaign over year impacted n educated many n to fight with stigma.education, awareness, treatment of affected is best policy.