Nagpur.
"Farmers' suicides could be described in single word: Stigma. Blot. Shame. Disgrace to a progressive state like Maharashtra. According to "Vision Maharashtra Document" released by Bharatiya Janata Party (BJP) in view of Assembly elections, Maharashtra has the notorious distinction of being the state with highest farmer deaths due to suicides — 60,000 till date. From 2004-2013, 4000 farmers ended their lives per year (NCRB report) with every day 10 deaths and 42% increase in farmer suicides after 2004.  Maharashtra has turned "Graveyard of Farmers."
Analyzing the main reasons behind the ongoing distress in farming community, the "Vision Maharashtra Document" has blamed rain-fed farming, low yields, unpredicted rainfall and prolonged draught and recurring crop failure, increase in cost of  inputs & cultivation practices, dependency only on one crop – Cotton — monoculture, poor extension system & awareness about agronomic practices, lack of farm credit availability &  dependency on money lenders, poor pricing of farmer's produce created imbalance between input/output costs but failure to address the crisis, said BJP quoting the NCRB report. "Even today, Maharashtra has complete dependence on Monsoon for its water needs including agriculture irrigation," claimed Devendra Fadnavis while releasing the Document and added that with no solution in sight, many farmers have moved away from active farming the outcome which is dry land farming in 80 percent proportion. All said and done, the Vision Maharashtra Document promises to change the scenario with multi-pronged effective measures. It envisages:
4-stage development: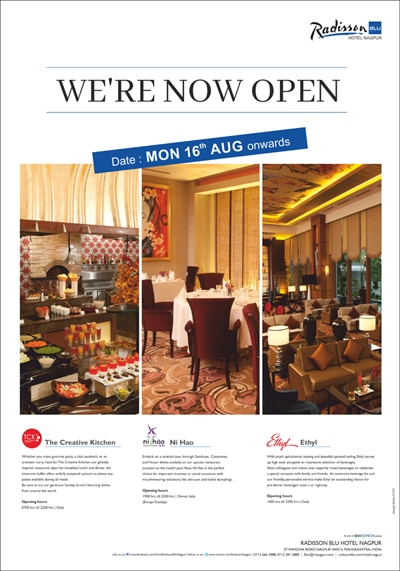 •             Increase in Farm Productivity.
•             Bring down the overall cost of farming.
•             Use World class technology to improve productivity and reduce manual labour efforts.
•             Improved production. Increased income.
The strategy:
•             Agriculture to have its own budget. Animal Husbandry, Milk Production and Fisheries to be an integral part of this stream.
•             Soil Health Card for every farmer. To assist him in assessing the quality of Soil, sowing time and optimal fertilizer usage.
•             Tie up with World's most advanced Meteorological Departments/Weather bureaus to source accurate weather data and make it available at Gram Panchayat level.
•             Will connect every Gram Panchayat to the district Agriculture University via the e-extension route.
•             Using the above methods, infrastructure, technology, will enable Agriculture Universities to help determine which crop to sow/which fertilizer to use/quantity and time of the year for usage. Will make this data available to all farmers.
•             Will provide up to 90% grant in drip irrigation initiatives for dry land farming.
•             50% subsidy at 3% interest for "Net Sheds".
•             Agri based Skill Training centers/will create a Technically educated and evolved Farmer.
•             State Grants for Solar based Agri Pumps.
•             Every Farmer to have easy access to electricity and water. Will connect farmers directly to customer with better roads and technology infrastructure.
•             Soil Testing Labs in every Taluka. Seed Testing labs in every district.
•             Technology/ Equipment required for farming will be offered at economical/affordable rates.
•             Will ensure no more farmer suicides.
•             Will endure to provide financial freedom to every farmer.
•             Easy access to financing at nominal/low interest rates for farmers.
•             Will enhance storage capacity.
•             New Agriculture Policy. Marketplace in every district.
•             Agri expositions, Regular Workshops at Taluka level.
•             Will expand and increase Agri export centers and food processing centers.
•             Crop insurance to be replaced by comprehensive Agriculture Insurance for overall benefit and security.
•             Will encourage Organic Farming.
•             All APMCs to go Online.
•             APMCs to work in the interest of farmers and not for political appeasement/gains.
•             E-Learning and Distance Education to be encouraged for Agriculture related courses and Skill Training.
•             Ample availability of Seeds and Fertilizers. Black-marketing to be eliminated.