BJP's Sandeep Joshi rumoured to have distributed smart phones in Dhantoli slum!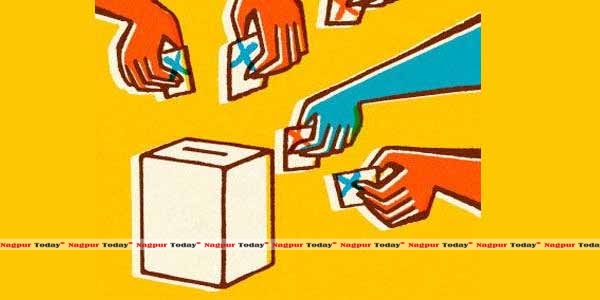 Nagpur News.
As the election season flourishes under strictly bounded code of conduct, the news of code violation started peeping out of various campaigning drives initiated across parties in different areas here. Though poll candidates and their supporters are trying hard to act within the confines of the code or else dole out 'anything' beyond its watchful eye, for that matter, the news just emanates like smoke. And a similar rumour has been doing the rounds, which has bothered BJP a great deal. The news of Senior BJP leader and former NMC Standing Committee Chairman Sandeep Joshi doling out Android based smart phones among his confidantes two days ago kept surfacing for the entire day on Wednesday. Not only in the political leaders but the voters as well remained stuck to the topic in their discussion.
The reports said that Joshi had visited Takiya slum area of Dhantoli here as a part of his election campaign for BJP candidate Nitin Gadkari. There, he allegedly distributed some featured smart phones among his close party workers.
However when Nagpur Today contacted Sandeep Joshi he categorically denied any such act from his side. He said that entire news is nothing but a piece of rumor spread by some ill intended people who were out to show his party in bad light. "This is just a rumor and nothing more than that," Joshi said.
Sources close to Joshi informed that there was some substance in the news as it has become the point of discussion not only in Takia slum but also beyond party circles.
However a female BJP worker on condition of anonymity came up to clarify that Joshi would have given the handsets for equipping the party workers with ready communication tools. "He must have given those (handsets) for using purpose only", she told Nagpur Today only to back off from her statement later.
When Nagpur Today asked another person in Takia locality about the incident, he sarcastically replied that he had nothing to do with politics and political leaders but also added even he had heard of Joshi distributing phones among BJP workers.
Meanwhile, the election officer has not taken the cognizance of this information or rumor, whatever it was, till the time of going to the post.