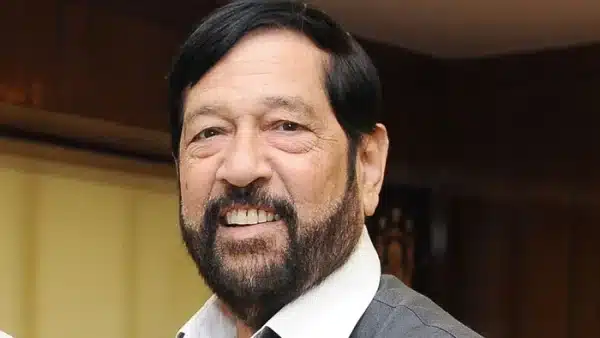 Pune: Bharatiya Janata Party (BJP) MP Girish Bapat passed away on Wednesday, March 29. He had been keeping unwell. He was admitted to Deenanath Mangeshkar Hospital in Pune and had been under treatment for quite a few days.
According to a local report, Bapat had participated in campaigning ahead of Kasba Peth bye-elections despite being unwell.
President of Pune Unit of BJP said that Bapat will be cremated at 7 pm on Wednesday at Vaikunth Crematorium. MP Girish Bapat had been admitted to the Intensive Care Unit of the Deenanath Mangeshkar hospital and was put on life support. The hospital issued a press statement confirming the same.
"Mr. Girish Bapat, Honorable Member of Parliament, Pune is admitted in the ICU at Deenanath Mangeshkar Hospital Pune. He is critically ill and presently on life support treatment. A team of doctors is monitoring him very closely," the hospital statement read.
According to the local reports, Girish Bapat has been sick for a while now and was undergoing treatment at his home. However, on Wednesday his condition deteriorated. Following that he was admitted to the hospital.
Girish Bapar, born on September 3, 1950, was a Member of Parliament in Lok Sabha. He was elected from Pune in 2019 general elections as BJP leader. Bapat had served as Minister for Food, Civil Supplies and Consumer Protection, Food and Drugs Administration and Parliamentary Affairs in Maharashtra Government.
Bapat was elected from Kasba Peth Constituency to the Vidhan Sabha in five consecutive polls from 1995.