BJP wins 13 out of 27 seats in Rajasthan local body by-elections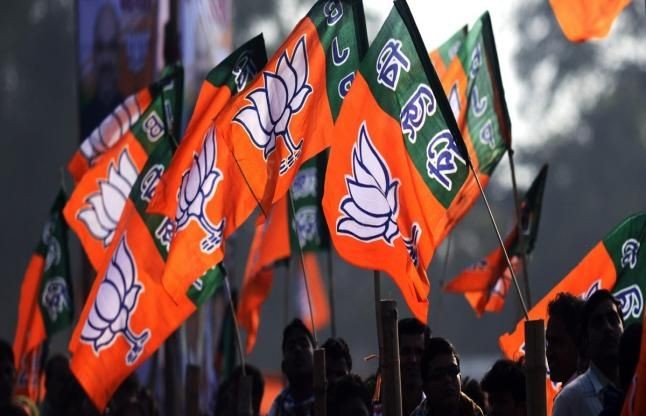 The Bharatiya Janata Party today won 13 seats out of total 27 in Rajasthan local body bye-elections.The bye-elections were conducted on one seat of zila parishad, 17 seats of panchayat samitis and 9 seats of nagar palika/parishad in 17 districts of the state.
As per the results announced today, the BJP won 11 seats of panchayat samitis and two seats of nagar palika. The Congress got victory over 11 seats in the by-polls.It retained the seat (ward 8) of zila parishad in Sawaimadhopur. Its candidate Lokesh defeated nearest rival Kamal of the BJP with a margin of 358 votes.
The opposition party also won five seats of panchayat samitis and as many seats of nagar palika/parishad. Independent candidates also won one panchayat samiti seat and one nagar palika seat.BJP state general secretary Bhajan Lal Sharma said that the people have once again showed faith in the party.
Meanwhile, PCC president Sachin Pilot said that urban voters have given their mandate against the BJP.
People have rejected BJP due to its anti-people policies, he said.