Nagpur: There is no doubt about it anymore. If 2014 was a Modi wave all over the country, this time in local polls in the state, it has been a Devendra wave!
This is obviously very pronounced in Nagpur, Devendra's home town. Their tally in the second capital of the state has surpassed even their own most optimistic predictions. Remember, post voting they were hoping for 80 – 85, as per opinion shared by many BJP leaders.
Well, they are short of just one to a century.
What is more, the opposition has been completely decimated. Congress is down to 26 from 41. Other parties like BSP which had a respectable 12 and 'others' lik NCP, Sena and independents had 40, has dwindled to 20 for others.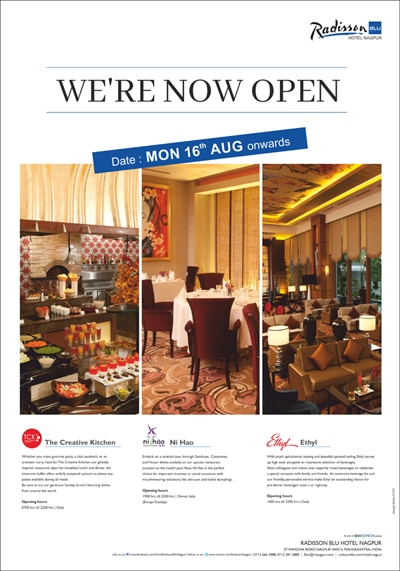 There has undoubtedly been a BJP sweep and a bad defeat for Congress that is underlined by city Congress President, one time Mayor, Vikas Thakre also losing from his Prabhag with all his 3 partners.
So what caused this landslide victory?
The main reason seems to be Nagpur is seeing a lot of activity, it is literally a buzzing hive with cement roads coming up everywhere, and the Nagpur metro coming up across two main roads, North – South and East – West. Roads are dug up, there is dust flying all round, there is no parking space, no access to many buildings – but people are viewing all this positively.
Just like they seem to have viewed the discomfort after demonetization as harbinger of good times to come later on…
BJP has been 'in power' in the city for two terms yet there has been no anti incumbency.
As a lady teacher, had opined on the day of elections "I voted BJP because I want the same party in Delhi, Mumbai and Nagpur forming governments. With BJP CM and PM too the party mayor will have a free hand to develop Nagpur."
Congress just failed to capitalize on any short comings of ruling BJP-Sena.
Everyone is pointing out to 'infighting' in the old party, but many old Congress hands admit that the party has failed to develop any grass root level workers. There is no cadre at all! Just a top heavy party with too many leaders. Who are still not in touch with reality.
Like former Minister Nitin Raut – who is known to have not canvassed for Congress candidates at all – has opined " The debacle of Congress in Nagpur's civic polls is a direct result of certain leaders discarding party principles of democratic functioning. We witnessed dictatorial attitude of a specific group which was not interested in effecting a Congress win, but watching Congressmen loose. In the last 3 decades of life that I have dedicated to Congress, this is lowest point in that. And all because somebody put self first, party second."
Harsh words those – but one wonders if it does not apply to ALL Congress leaders in the city?
There was infighting and rebellion in BJP too, but the leadership seems to have managed it well and quelled it completely.
Who will be Mayor and all such questions are hypothetical now.
It is Devendra firmly in control. In Nagpur, Mumbai and in the state.
Just look at the sad straits of Pankaja Munde who had 2 years ago dared to compete with Fadnavis for position of C.M.?
—Sunita Mudaliar (Associate Editor)