Nagpur.
Whichever way you look at it, the RSS office in Nagpur, hectically gearing up for their national convention beginning March 13th, is not very happy about the guest who turned up (uninvited?) at Holi yesterday.
Whether he applied gulal to Bhagwatji and visa versa  would be viewed as cheeky and annoying  questions – the RSS 'representative' who responded to their land line number was not even ready to acknowledge that the two met.
After I had disclosed my identity as a journalist, I got the reply " it is only your presumption that Shah came to meet Bhagwatji.  There was no such meeting – they did not meet each other".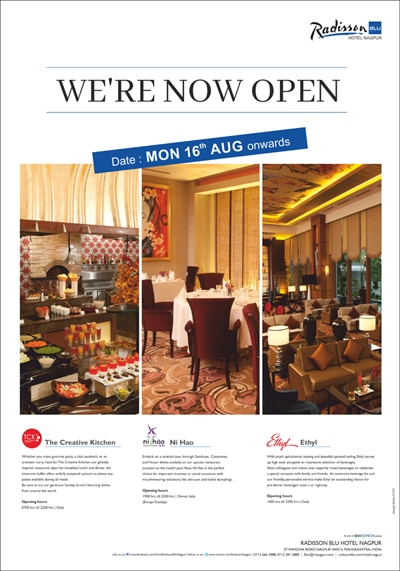 When I asked what the visit was for I got the dismissive reply " he may have come for some personal reason. RSS is a very big organization. We have many committees for many things, may be he came to attend and give his advise on one of them".
Since this anonymous spokesperson would not give his name I called another 'pratineedhi' whose cell number I have, but whom I will not name and he at least agreed that Amit Shah and Mohan Bhawat did meet. But he tried to downplay it by saying " they met for hardly an hour or so… it was a courtesy call. He met with Bhagwat and Bhaiyaji Joshi for some time."
What transpired at the meeting? Did they discuss happenings in Parliament or Kashmir or the RSS meeting that is about to happen in Nagpur – I got the reply " No, no it was a casual meeting. It is the fertile imagination of you media people that you give a political colouring to everything. It was a warm and a polite meeting – it was Holi after all!"
I wonder if the fact that everyone has reported that the meeting between the two lasted for over 8 hours is a figment of our ( media's) 'bhang' affected brains? Or that the two segments of the 'Parivar' –  BJP Government headed by Modi (assisted by Shah) and RSS headed by Bhagwat are at loggerheads is also just a huge misunderstanding?
Actually, if you look at the situation clearly – why should they be at loggerheads or working at cross purposes with each other?
It is for the first time after independence that the Bharatiya Janata Party, which is the present day Avatar of the Jansangh, which all said and done, was started as the 'political wing' of the RSS is in absolute power at Delhi is a very big opportunity for them. And do not forget that Modi began his public life as a RSS man, may be that is one of the reasons that he has adhered to RSS principles of public life and despite being married off by his family lives the life of a bachelor?
So this Government of Modi at Delhi – and Devendra at Mumbai –  is a golden opportunity for them to set about achieving their dream of the 'Bharat' they have idolized for such a long time. Their party has the whole of India more or less covered under the saffron umbrella – if you ignore two states or three states like Karnataka  ( which they have ruled over once and still have a sway), Tamilnadu and some states in the north east; they have their CMs, and their Governors too, in place elsewhere . For the first time ever, BJP is part of the Government in Jammu and Kashmir too, and many may not be aware of this, but Kashmir holds a BIG significance for Hindus. Not just Jammu – but the entire Kashmir valley. This is where the Aryans first came to in India and if you trace the origins of any 'chaste' Hindu family as recorded by the priests cum record keepers found in Hindu temples like Pandharpur it always begins in Kashmir. Kashmir word  itself derives its origin not from Urdu or Persian as many may believe but from Sanskrit – it means 'dessicated land'.
It is also a fact that the nation wide sweep Modi made of the general elections in 2014 may have been due to his 'wave' but the ship on which he was sailing has crew and captain all belonging to RSS. Unless you have come up from RSS ranks, it is difficult to survive in BJP politics or rise too high. (Given an exception here and there like a Smriti Irani – but she is the ubiquitous Indian bahu, remember? She manages to talk like one and act like one all the time).
And that ship, perceptive observers will notice, is firmly  set on course in the right direction.
We – our Governments, that is – may be singing the  Progress , Prosperity and  Development songs, but who says it cannot be a duet between this theme and the Hindutva one ? RSS, BJP and the like have always been 'right wing' or inclined towards Capitalism, if you recall. They have always felt that we are closer ideologically to USA than to 'Commies' like USSR and China. And that Israel is our ally whom we have so much in common with against the 'Arab and Muslim' world – which UPA has pandered to.
While Congress has been an umbrella party that has disparate elements like leftist thinkers, Socialists and secular ( read pro-minority) leanings under it, BJP has been uniformly right wing – like the Republican Party of USA. And why not? It has been a party of businessmen, traders and industrialists – apart from die hard Hindus.
Scratch the surface and under all the development agenda you will find saffron hues. Probably,  it will not be wrong to say that Modi and company seriously believe that you can be both at the same time – or I will go one step further and say ' you cannot be one unless you are also the other!'
Look at the Gujarat model – the crucible out  of which Modinomics is born. It has developed while firmly being thought of as the 'Hindu – Gujarathi state'. Any attack on him was deemed an attack on Hindus/ Gujarathis. There was no place for tribal loving Medha Patkar or even Socialistic pro-poor Gujarathi idealists like Sarabhais in Modi's Gujarat. If that is the model for India, what is wrong if it follows – like Gujarat – the Hindutva path too?
Actions speak louder than words – and what have their actions been? Promoting Sanskrit and removing German as 3rd choice in CBSE schools; teaching Yoga to students; the PM glorifying Pushpak 'wiman' and Hindu space crafts at Science Congress meets, our HRD Minister talking about different veg canteens in IITs and IIMs and most recently banning of beef and cow slaughter in Maharashtra. If all this is not following the Hindu agenda, what is?
O.K. There have been certain speakers and some enthusiasts who have spoken out of turn and embarrassed our leaders, but has strict action been mooted against any of them?
Yes, as the media suggests there have been developments which have caused worry – the 'fall' of Delhi ( ancient Indraprastha ) into the hands of AAP, the new land acquisition bill, the happenings in Bihar etc. etc. but the joint Government in J&K and the utterances of Mufti Mohd. Sayeed is definitely not one of them. Because truth be told the alliance of Kashmir was forged by the hard work and intense negotiations of RSS Man Ram Madhav. He is the architect of the 'capture of Kashmir' not Shah or Modi. They, Ram and Mufti,  had many meetings over the contentious issues of Article 370 and the role of the Army and they decided where to draw the line separating BJP and PDP. So there was no way RSS, or Bhagwat, could have questioned Shah about it.
The second story doing the rounds is that Shah came to give a piece of his mind to Bhagwat and the RSS. Even the idea is very preposterous – compared to 'General'  Bhagwat, Shah is a foot soldier, and he will be the first one to agree to that. That is precisely the reason why RSS spokespersons are riled by the attention and focus that newspapers are giving to the Shah visit, limelight being completely on Shah! How important the visit was can be seen from the fact that Gadkari – the RSS blue eyed boy – did not even remain in Nagpur for it.
Why Shah, Bhagwat reserves the right to give Modi  too a gentle rap on his knuckles if required. What was all the praise for Kejriwal's "polite and humble" attitude than a hint for Modi?
If some rumours floating around can be believed, Shah as President of BJP may be on the way out. He , sources say, could be replaced by Nitin Gadkari! But this observer does not concur with that possibility at all. Gadkari is too ambitious and has too many 'grand plans' lined up for India's infrastructure development and he is not about to be shifted out of his niche Ministry. Even the RSS would not want him disturbed.
(If anyone it  could be Bhaiyaji, the present No. 2 in the organization who could be moving to Delhi soon. In what capacity the RSS conclave will decide soon enough).
This brings us to another hypothesis many have. That Modi and Gadkari do not get along and Modi wants Gadkari out of his cabinet. If you look at the two persons – yes, they are as different as chalk and cheese. Modi, as mentioned earlier is not a family man at all ( he did not call even his mother for his swearing in ceremony in Delhi) and Gadkari as we all know is a dedicated family man. Does he not go for annual holidays abroad with his ENTIRE family? He is not loyal to just his immediate family but also extended family. He is also a 100% RSS man – living as he does right next to RSS H.Q. in Mahal.
But if you look at BJP history of not long ago, when Gadkari was BJP President he, age wise and inclination wise, was more comfortable with Modi than the Advani, Sushma Swaraj, Rajnath faction. In fact he had to 'pay the price' for 'backing the wrong horse' when he lost his Presidentship. When matters between Advani and Modi seemed to be going out of hand and Advani had resigned it was Gadkari who managed to cement the gap. Not for nothing is he called the 'flyover' man! He can bring two points of view together.
I believe the two men enjoy a good working relationship despite their intrinsic differences and Gadkari will not be disturbed from his Ministry – unless it is for a promotion.
I would like to narrate a chat I had with a Senior Delhi based journalist  some months ago.
"Remember Sunita" he said " we have a Hindu – Raj in Delhi after a gap of 500 years. (The last Hindu king in Delhi was Vikramidatya till he lost the battle to Akbar in 1556 ). If they do not follow the Hindu agenda NOW when will they?"
When I asked if following Hindu radicalism would not cause Muslim fanatics to target India too, he asked "don't you think they are already doing it? Just having a Hindu right wing party ruling is enough provocation for them. "
Whether his logic is justified or not, the fact is that most Indians, specially Hindus, understand where the government stands on the issue, and by and large they have no problem with it. Despite us media's attempts to rake up the issue time and again… people 'understand'. That is Modi and RSS' strength.
So finally, why did Amit Shah come to Nagpur yesterday? To play Holi of course! It is a big Hindu festival and they must have used the opportunity to discuss many things – the coming RSS meet being one of them?