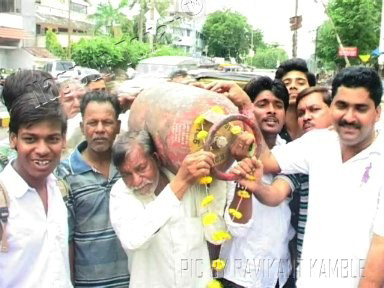 BJP activists from Nagpur hit the roads and conducted a funeral session of an LPG Cylinder. Protesting the price hike in a unique way, after conducting the mock procession, they cooked food on a traditional 'chullah' and ate.
Nagpur Today brings you live photographs of the demonstration.
On the National Scene, Sushma Swaraj on twitter said, "We have a massive loot of national resource like Coal on the one hand. The Government is now robbing the common man to pay for that loot. Strange are the policies of this Government which got elected in the name of the common man".