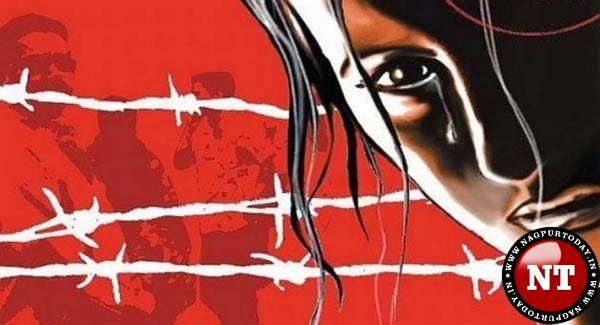 Nagpur: In a bizarre case, a 23-year old woman, who was married to a mentally weak man, was raped by her father-in-law for over two years. The victimised woman's mother-in-law too shamefully abetted the heinous crime. The rape survivor became pregnant thrice in the two years but had abortion naturally. The accused rapist father-in-law has been arrested.
A resident of New Kamptee, the 23-year old woman was married to son of accused Rajdutt alias Raju (52) sometime in May, 2016. However, soon after the marriage, the woman came to know that her husband is mentally disabled. Taking advantage of the situation, her father-in-law, the accused Rajdutt alias Raju started exploiting her sexually forcibly from May 2016 to April 2018. As a result, the woman became pregnant thrice but had abortion naturally. More shockingly, the woman frequently complained to her mother-in-law regarding sexual exploitation by the accused father-in-law but instead of acting against her husband, she scared the woman of bad name in society and thus abetted the heinous crime. Fed up with the frequent exploitation, the victimised woman narrated the sordid episode to her relatives who in turn told her to register a case against the accused.
New Kamptee Woman PSI Meshram, acting on the complaint of the woman, booked the accused Rajdutt alias Raju under Section 376(2)(N) of the IPC and arrested him. Further probe is underway.