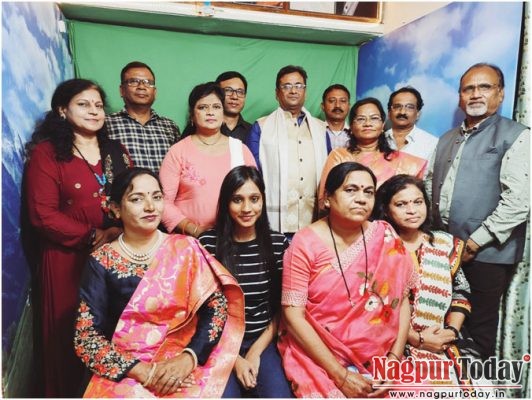 Golden VoiceGpNagpur has arranged"BikhareMoti – 9….. " A tribute to legendary singers by online musical concert.In the lock down period ,Golden Voice Gphas given a musical feast to all viewers. Viewers shower their comments on the Singers and organizers. Huge no comments and compliments was there to the show. It is unique program byGolden Voice Gpfor journey of sweet Songs. Dr. Sanjay Uttarwar who is a renowned singer from Nagpur was Chief Guest for the Event. He presents a evergreen songs Ye ReshmiJulphei..…and Mere Dil Me aaj Kya hai ….from a super hit films of seventees" .and received loud applaud from Audience.
C Y Raipur, Deepak Kosurkar, Satish Alone, SangeetaDeshmukh, KshitijPatil, , Raj Dahake, PadmakarMaske, AlkaWaghmare, LaxmiHarde, Nitin Patil, Priyali Deshpande, NirmalRaipure, PrabhajiWasnikwas singers who has performed during show. C Y Raipure is a versatile singer who perform songs of various singers with perfection. Show was attended by majority of viewers from Maharashtra and Goa and around the globe .Concept and organizer was C Y Raipure, and Anchor was Padma Bhivgade. Show was on line from Melody Star Studio.
Soulful songs MadhubanKhusbuDeta Hai…, Aane se uskeaayebahar…., TeraMerasathrahe…, Jo Tumko ho pasand…,Ekthagulaurekthibulbul..,Kyajanusajan…., AajarPardesi…., Hoshwalokokhabarkya…., Ham tumhechahtehaiaise…., AaiyeMeharban…., BabajiDheereChalna…., Mohabbat ab Tijarat Ban gaihai…., Tip tipBarishsurru…, TeraMeraPyaramaar…., O Mere sanam o Mere sanam…., , Aur is dilmekyarakhahai…., Kisi Rah me kisi mod par…., Ram Kareaisahojaye…., Ye ReshmiZulphe…., DilTadaptadpkekahrahahai…, Yahamaiajnabihun…, Naino me BadraChaye…., Aaohujurtumkobaharo me le chale…., Agar dilbarkiruswai…., Aawaj de humko…, Ohretal mile…, Kabhikabhi mere dil me …., Aakhrigeetmohobbat…, were presented by Singers.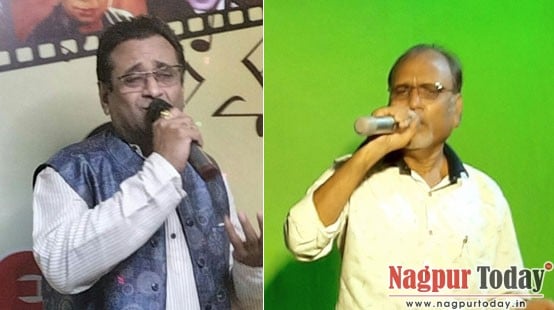 DilTadaptadapkekahrahahai…… …., Sung by C Y Raipur and Alkaji received loud applaud from audience. Audience enters in the era of legendary singers.
Dr. Sanjay Uttarwaris having immense interest and liking to the field of music. He is associated with various social and cultural bodies of Nagpur. During program , Mr C Y Raipure, welcomeand felicitate Dr. S SUttarwar and thank him for blessings for Golden Voice Gp. In reply Dr. Uttarwar highlight to achievements of Golden Voice gpand extend his best wishes to them.
Organisers welcome all on line viewers for joining the program. Renowned people of Nagpurs musical world witness the program on line and extend their best wishes to GV Group .
Anchor PadmajiBhivgade done her job nicely. She narrate various stories in connection with songs.
Viewers gave thanksto C Y Raipure for lovely organization and extend their good wishes for future of the them. Program comes to end at 9.00 pm and music lovers moves with euphoria of sweet songs.