Nagpur: Speed thrills but it kills – the adage has been proved right once again. A youth met with a tragic end on Thursday when one of the two rashly driven motorcycles, which he was riding, hit the divider on a busy CA road near Sewasadan Square. It is learnt that the bike's handle bar got locked due an iron angle in the middle of the road and the rider lost balance.
Eye witnesses informed that four youths riding a Bajaj Pulsar and Honda Splendour motorcycle were driving at horribly fast speed while driving towards Mominpura on CA Road. When they reached Sewasadan Square, their handle-bars got locked and the youth driving the Bajaj Pulsar hit his head with the road divider. The youth died the spot while the pillion rider was grievously injured and is said to be critical.
The two other youth on Honda Splendour who were accompanying the youth on Bajaj Pulsar too got injured. The deceased youth is identified as Puneet alias Bunty Dubey aged 28 years, resident of Surendragarh, Gittikhadan. The pillion rider is identified as Pradeep Prahlad Mishra aged 28 years.
Officials from Tehsil Police Station who had reached the spot said that all the four youths are residents of Surendragarh area in Gittikhadan area. All of them were under the influence of alcohol and were reportedly going to Mominpura to have biryani.
The youth on Honda Splendour are identified as Rohit Mishra aged 27 years and Vijay Chotelal Mishra aged 25 years. All of them were said to be childhood friends of the deceased. The pillion rider Pradeep Mishra is still in trauma and shock. He does not even know that his closest friend had died.
The Tehsil Police have registered a case under section 304 (A) of IPC.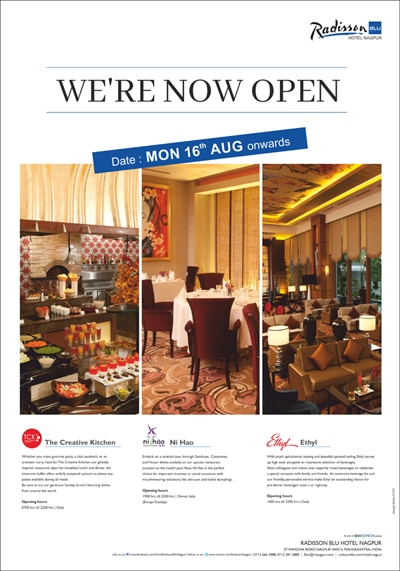 NMC's negligence
According to onlookers and shopkeepers, when the Ram Jhula was being erected or built, NMC had grouted an Iron angle with a board of redirected route for the users of the bridge connecting CA road to Jaistamb Square. However, even after the Ram Jhula was built, the NMC had not bothered to remove the grouted Iron angle. Many on-lookers alleged that the angle grouted on the road-divider is practically over the road and anyone coming close to the angle in speed could definitely meet with an accident. To add to this, a few shopkeepers also alleged that some Cables of Cable-TV is lying on the road which had caused a couple t fall down two days ago. However, they did not incur heavy injuries.