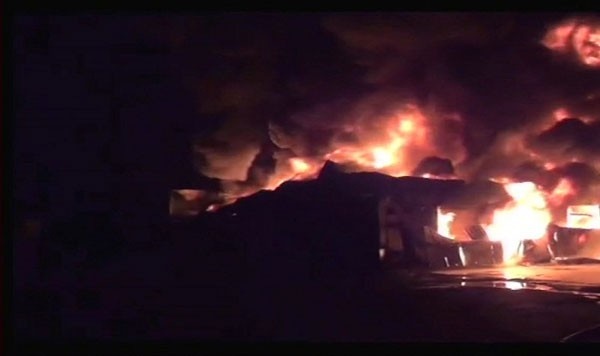 Thane: A massive fire broke out at an oil godown in Bhiwandi's Gundavali in the wee hours of Monday. At least six fire tenders were at the spot to douse the raging fire. No casualties have been reported so far. The cause of the fire was not clear. Bhiwandi is a city in the Thane district of Maharashtra.
Visuals from the spot showed tall flames and a thick blanket of smoke hovering over the oil godown and the nearby areas. Speaking to news agency, an official of the fire department said the fire was enormous and would be doused by Monday afternoon or evening. The godown was seen engulfed in flames.
In a separate incident, fire broke out at a godown in Purna village's Chaudhary Compound in Bhiwandi. Three fire tenders were rushed to the spot, according to news agency ANI. Details are awaited about the loss to life and property.