Early Tuesday morning, a team of Pune police raided the houses of activists Vernon Gonsalves and Arun Ferreira in Mumbai and also the home and office of activist Stan Swamy, 83, in Ranchi. The raids are said to be connected to investigations into a public meeting organised days before caste-related violence erupted at Bhima Koregaon near Pune on January 1.
Reports from Hyderabad suggest similar raids are taking place at the homes of writers and activists Varavara Rao, Kranti and Naseem.
Arun Ferreira, a human rights activist and lawyer, confirmed that raids were being conducted on his house by members of the Vishrambaug police station from Pune. The raid at Vernon Gonsalves's house began at around 6 am, a relative confirmed.
Ferreira, who in 2012 was acquitted of charges of being a Naxalite, told Scroll.in that he has been involved in the case against Surendra Gadling, a Nagpur-based lawyer who was among the five social activists arrested in June on charges of stirring up violence in Bhima Koregaon.
The Pune police has been investigating the events of the violence at Bhima Koregaon, where large groups burnt and stoned vehicles and property. One person died during the clashes. An initial outcry focused attention on the role of Hindutva groups in instigating the violence. But in March, the state government said that there was no evidence against Shiv Prathishtan Hindustan leader Sambhaji Bhide who reportedly gave an inflammatory speech near the village of Bhima Koregaon days before the New Year violence. Since June, the police investigation pivoted to focus on activists working with Dalits, adivasis and political prisoners instead.
The search warrant issued for Swamy's house by Assistant Police Inspector Shivaji Pawar of Pune city's Swargate division says that they had received confidential information about Swamy and so wanted to seize his laptop, hard drives, mobiles, notebooks and other technical equipment to prevent him from destroying information.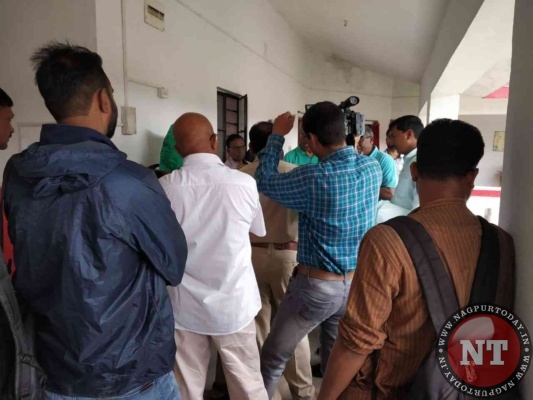 "The Maharashtra and local police came at around 6 am and knocked on [Swamy's] room [in Ranchi] and said they have to conduct a search operation," said Siraj Dutta, an activist from Jharkhand who witnessed the raid. According to Dutta, the police confiscated Swamy's mobile, laptop, some audio cassettes, some CDs, and a press release on the Pathalgadi [movement] released a few weeks ago.
With its epicentre in the state's Khunti district, the Pathalgadi movement uses an Adivasi practice of installing stone tablets – traditionally used to mark graves – in order to list out provisions from the Indian Constitution that award vast powers to gram sabhas, village councils in Adivasi-dominated Fifth Schedule areas. The movement has been driven from the constant infringement of Adivasi lands rights for mining and industry.
"They wanted him to sign on a panchayat nama in Marathi, but Stan and all of us there refused," Dutta added. "Stan requested a translation, which they did not give, but they gave an undertaking, explaining the whole statement to him in English and Hindi. The whole thing was video recorded. They made him sign on the panchayat nama, which basically explained the seizure list and that they had done this raid. Then they went away."
Xavier Dias, a friend of Swamy's who is also an adivasi rights activist in Ranchi, said that Swamy has not left the state in two years. When he travels outside the state, it is only to Chennai for health checkups. Swamy is a cancer survivor. On August 11, Swamy had organised a Loktantra Bachao Andolan in Ranchi, which 150 people had attended, Dias said.