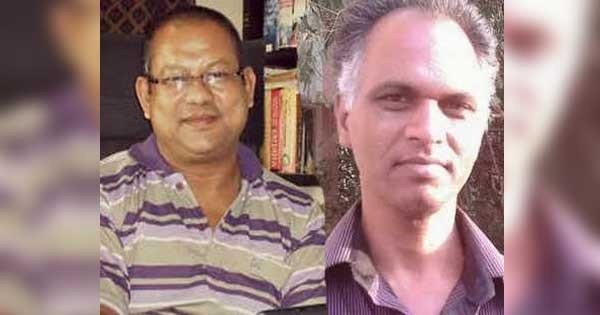 Nagpur: In the fresh development, Mahesh Raut, one of the top Naxal operatives of, has been arrested by Pune police from Nagpur in connection with Bhima Koregaon riots that took place on January 1 this year. Raut originally hailed from Gadchiroli district, the hotbed of Maoist movement. Raut had recently shifted to Nagpur.
Mahesh Raut is a former Prime Minister Rural Development (PMRD) Fellow. He is alleged to be the link between jungle operatives and urban outfits of the Maoists. He has been active in the Maoist affected Gadchiroli district for last few years.
The Pune city police have also arrested suspected members of the banned Communist Party of India (CPI-Maoist) in connection with the Elgaar Parishad held at Shaniwarwada in Pune on December 31. The event, police said, allegedly led to the violence on January 1, during the 200th year celebrations of the Battle of Bhima Koregaon. The arrests were made in Mumbai, Nagpur and Delhi.
The arrested an Elgaar Parishad organiser Sudhir Dhawale, leader of Republican Panthers Jati Antachi Chalwal, Delhi-based Rona Wilson of Committee for Release of Political Prisoners (CRPP) and Nagpur-based lawyer Surendra Gadling of Indian Association of People's Lawyers (IAPL). Adv Gadling is known to be a tribal and Dalit rights activist, he has been providing legal aid to those arrested for Maoist links, including Saibaba and Dhawale. He had provided legal help to Kabir Kala Manch artists who had been questioned by Nagpur police in September 2013 on allegations of carrying banned literature.
The Nagpur-based activist Shoma Sen is a Professor for English subject at the Nagpur University. She has been under the police scanner of investigating agencies for her alleged links with the left wing extremists. She was present for the Elgaar Parishad in Pune.
Searches were on at the residence of Shoma Sen in Bharat Nagar, Nagpur and Mahesh Raut in East Nagur. Police sources said that following the forensic analysis of electronic and other evidence obtained during the search operations, four teams of Pune city police were dispatched to Mumbai, Delhi and Nagpur on Tuesday. Police teams started arresting the suspects in the early hours of Wednesday. Dhawale was picked up from his office-cum-residence in Govandi, Mumbai around 6 am. Wilson was picked from Munrika area in Delhi and Gadling from North Nagpur.