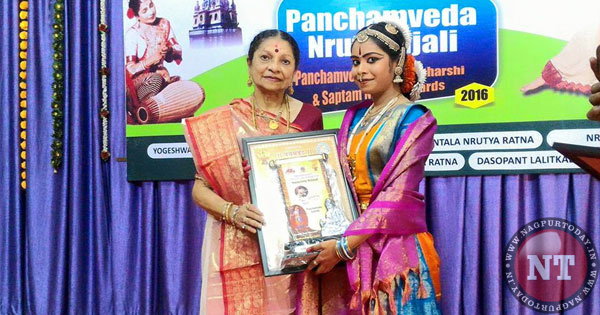 Nagpur: City girl Pooja Hirvade a prominent Bharatnatyam dancer who started pursuing her passion at the age of four has come a long way. Pooja wishes to spread the name of city through her Bharatnatyam skills out in the world.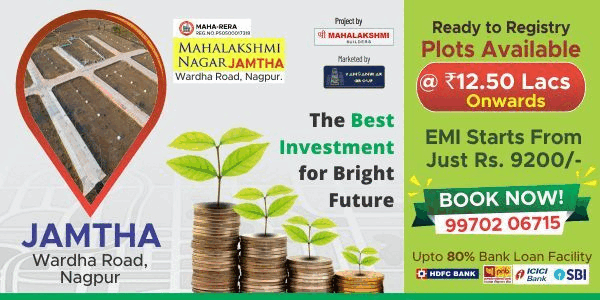 In an Interview with Nagpur Today Pooja shared her journey and her experiences while performing on stage. Pooja who won many hearts and awards by her performance is a recognized artist by Ministry of Culture India and a curator of various successful dance shows at Nagpur. She has been growing under the wing of Guru Ratnam Janardhanan past many years and have been learning dance for over 19 years.
Pooja has not only won heart but has also won many prestigious awards in the field of art like Women Award 2018, Gaurav Samman, India women achievers award 2018 and also felicitated with "Kala Sudhasree Samman 2016" at Kala Vithika Apurva Pratibha festival at Kolkata at the hands of Pandit Krishna Mohan Mahraj Ji.
She also bagged "Nandkumar Nrutya Ratna- 2016" at Panchamveda Nrutyanjali Fine Arts Festival, Ambejogai from Padmashri awardee and renowned Manipuri exponent Darshana Jhaveri and many otehr awards.
Sharing her views on her art form, she says, "I believe that the classical dancer do not get the recognition as it used to get. The budding dancers do not get opportunity on big stage which is the reason why classical dance is not much popular unlike in the past. The government should make plans to boost the dance form more for all artist" She added.