Nagpur: Everyone is tempted to buy a new car. But this new car can be harmful to your health. This information has been revealed through a survey. A new car contains many components, which can harm your body at high temperatures. It can also cause cancer in a person, a study has said.
If you have left your car outdoors for 12 consecutive days uncovered, it can allow cancer cells to enter your body. This study has been done jointly by scientists from America and China. According to scientists, formaldehyde found in disinfectants and gas stoves is also found in cars.
According to the study, in China, formaldehyde levels in cars have been found to be 35 percent higher than national safety standards. The amount of acetaldehyde has been found to be more than 61 percent. Acetaldehyde is a class-2 carcinogenic agent. Benzene is found in paint, petrol and cigarettes, which can cause lung disease in drivers. Gasoline is harmful if you drive a car for long periods of time. But it cannot have any effect on the passengers sitting behind, says the study.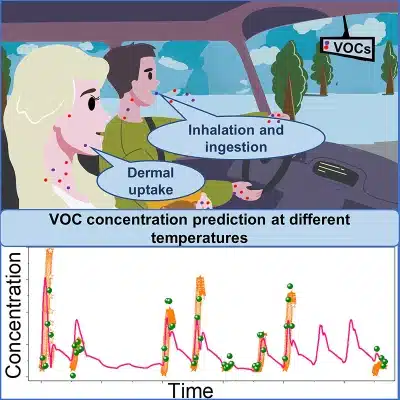 Each new car increases the Incremental Lifetime Cancer Risk (ILCR) from various biological substances. If ILCR level is 10-6 then it is ok. But if the level is between 10-6 and 10-4, there is a risk of cancer. If it is above 10-4 then there is more risk. The scientists studied these substances inside a new car that was closed in a season from strong sunlight to rain.
According to the study, that "new car smell" everyone loves is actually the scent of dangerous carcinogens — and drivers with long commutes could be at risk. Researchers at UC-Riverside analyzed levels of benzene and formaldehyde measured in the air and dust of automobile cabins, and "potential risk" for people who spend significant amounts of time driving.
Formaldehyde is used by manufacturers in carpets, leather and paints in vehicle cabs, while benzene is contained in a variety of materials used in cars. Both "off-gas" in the car cabin, creating what is popularly known as "new car smell." Both are also cancer-causing carcinogens, and benzene can pose risks to reproductive and developmental health.
For their study, the researchers calculated the daily dose of the two chemicals taken in each day by California drivers who spend 20 minutes or more commuting each day.