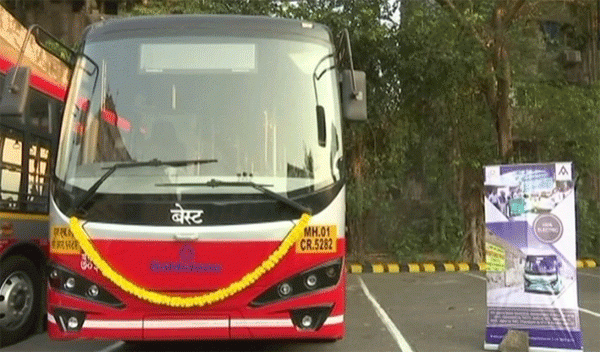 Mumbai: The Brihanmumbai Electric Supply and Transport (BEST) has installed Passenger Information System in 2,809 buses that announces the next bus stop for the commuters. These indicators have been installed on a pilot run basis. Besides, the BEST has also installed the Vehicle Tracking System (GPS) in 2,470 buses.
This technological upgrade in BEST buses is part of the Intelligent Transport Management System (ITMS) project that is worth Rs 112-crore. In an announcement made on Wednesday, the general manager of BEST Surendrakumar Bagde reportedly said that the new technology will be installed in all the BEST buses in a matter of months.
Meanwhile, the Brihanmumbai Municipal Corporation has funded the Intelligent Transport Management System (ITMS), a state-of-the-art technology, for the BEST buses. This technology is likely to improve the efficiency and frequency of the bus services. An official was quoted by Times of India as saying, "Based on certain parameters such as crowd at the bus stop, available fleet at the nearest depot, the speed of bus and the distance between two buses on a route, the system (ITMS) will ensure that buses arrive at regular intervals at a stop." Through ITMS, commuters can plan their trips on a mobile phone.
Bus inspectors will be given hand-held gadgets to convey the status at various bus stops to the central command centre at Wadala in Mumbai. Based on the information shared, buses will be deployed accordingly. Moreover, the command centre will monitor the movement of BEST buses on a screen.
On November 16, 2018, the BEST management had planned to bring in 1,000 midi and mini AC buses on wet lease throughout the city to increase the number of commuters daily. The announcement was made during a budget meeting held on Thursday. The proposed plan is expected to bring in 1,000 new commuters on a daily basis, stated BEST general manager Surendrakumar Bagde.