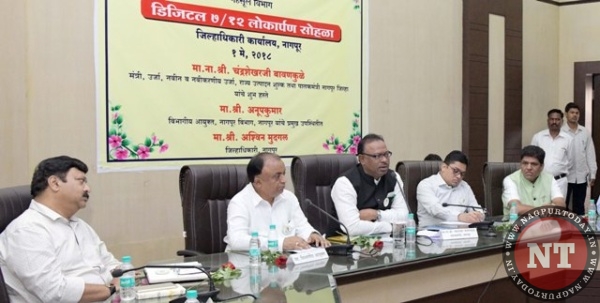 Nagpur: In a great relief to farmers, the Guardian Minister Chandrashekhar Bawankule on Wednesday distributed the digital copy of 7/12 extract, the land title document, to the farmers at a programme held at Bachat Bhavan Hall in the office of District Collector.
The digital copy of 7/12 extract is being distributed to farmers from Maharashtra Day as the Chief Minister Devendra Fadnavis had recently launched digitalization of land records. With this 7/12 utara (extract) will be available on a digital platform under Digital India Land Record Modernization Programme (DILRMP) across the state. Till now land records could be viewed online and for examining their title status but downloads of this document did not have legal validity as it did not have signature of verifying authority. The state government has decided to make the digital copy of 7/12, the land title document, available to the users.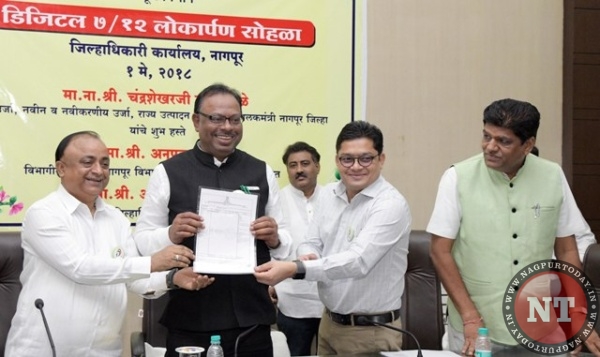 Other dignitaries present on the occasion include Ramtek MLA Mallikarjun Reddy, Divisional Commissioner Anoop Kumar, District Collector Ashwin Mudgal, Additional Collector Prakash Patil, Resident District Collector Ravindra Khajanchi and other officials.
First Digital 7/12 to Bawankule's wife:
Interestingly, the first digital copy of 7/12 document was prepared and distributed to Jyoti Chandrashekhar Bawankule, wife of the Guardian Minister. Divisional Commissioner handed over the document to Jyoti Bawankule.
Earlier, only paper copies of land title documents were issued, which led to bribery and land disputes. The government had also suffered, in terms of serious delays in infrastructure projects and escalation of costs, due to disputes over land titles. To avoid this, the state government, on the directive of the union government, embarked on digitisation of land-related documents.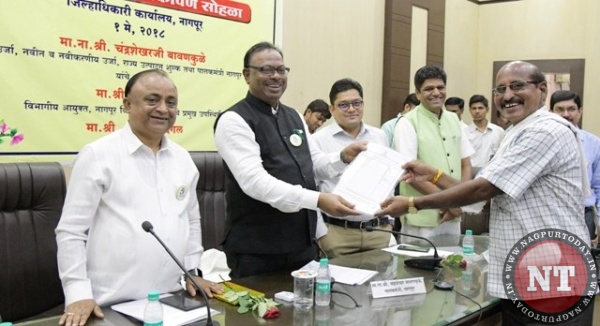 The Nagpur district comprises of 1956 villages and the number of 7/12 extract is 7.61 lakh. The work of Declaration 3 was completed by February. The number of 8A is 6.85 lakh.