Batsmen wrecked themselves in Nagpur Test: BCCI tells ICC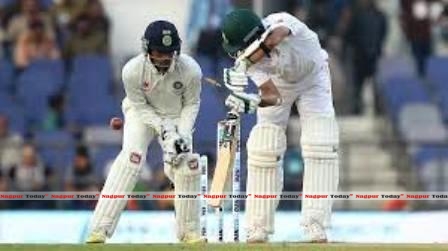 New Delhi/Nagpur: Famed batsmen of both India and South Africa wrecked themselves not because of 'poor' pitch but by their performance, said BCCI while replying to criticism by International Cricket Council (ICC) who termed the Nagpur pitch as poor. The BCCI has backed the surface claiming there was no unusual things in it during the third Test between India and South Africa.
According to a report in a section of media, a BCCI official, privately claimed that the Board has argued its case by defining four types of pitches and stated that the Nagpur turf is in that list. The BCCI has defined the pitches as fast and bouncy, spin-friendly, dead and flat, and one that facilitates turn from Day 3 onwards. The Indian Cricket Board claimed that the Nagpur pitch was spin-friendly.
Further reports claim that, the BCCI disproved the ICC's assessment of the pitch being 'unplayable'. The BCCI in turn has questioned the skills of batsmen from both teams who didn't apply themselves on turning pitch.
The BCCI went further into details by providing visual references from the match to justify its stand and how the batsmen failed to negotiate the spinning deliveries. Also the BCCI further used the opinion of match commentators, who during live commentary never highlighted anything unusual about the pitch.