Nagpur: Vidarbha Taxpayers Association (VTA) reiterates that we welcome, as we promote awareness amongst taxpayers about 'Less Cash' initiated as launched by Reserve Bank of India (RBI) in mid 2016 – 'Payment and Settlement Systems in India: Vision-2018' which is aimed at building best of class payment and settlement systems for a 'less-cash' India.
And it is quite obvious that with such promotion and after demonetization carried in November 2016, banking transactions has increased manifolds. More and more individuals and firms are now interested in carrying their transaction by cheque irrespective of size of the transaction; likewise for large funds transfer and payment, they are largely using modes available like National Electronic Funds Transfer (NEFT), Real Time Gross Settlement (RTGS) and Immediate Payment Service (IMPS), apart from regular transactions through account payee cheques.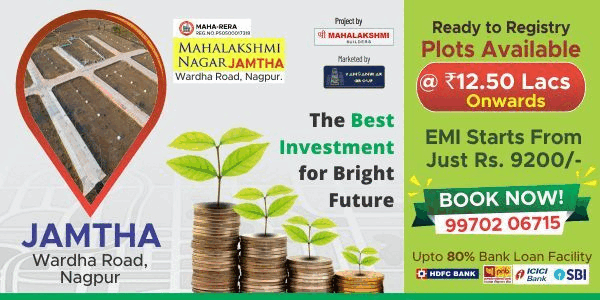 However many taxpayers have approached VTA that banking transactions are being delayed, such delays are reported mostly after January 1, 2017 as transactions have taken shapes of cheques or digital instead of cash. Taking this issue on precedence, VTA has dispatched memorandum to Prime Minister Narendra Modi, Union Finance Minister Arun Jaitley and RBI Governor Urjit Patel.
J. P. Sharma president of VTA said that it has been reported that cheques deposited for clearing are at times taking almost a week for clearing which was never there earlier; similarly cheques issued for electronic transfers like RTGS, NEFT or IMPS in the morning are delayed for almost 6-7 years and only in the late evening the transfer takes place, thereby the recipient of such electronic transfer fails in utilizing such amount on same day.
Hemant Trivedi joint secretary of VTA said that when we approached such banks they openly admit that transactions have increased manifolds after demonetization; however strength of the staff being the same and due to such less staff, the delay is being caused.
Tejinder Singh Renu secretary of VTA informed that by this memorandum VTA has requested Union Government and RBI to issue appropriate directions to all Banks, with specific instructions that whatsoever is required to improve efficiency should be done immediately, deploy more staff or whatever so that such delay in banking transactions diminishes at soon as possible; else we may witness taxpayers shifting back to cash transactions and our wonderful vision of Less Cash losing its basic purpose. VTA also highlighted that many banks are charging exorbitantly as transaction fees on every time credit or debit card is used and this should be regulated in public interest.