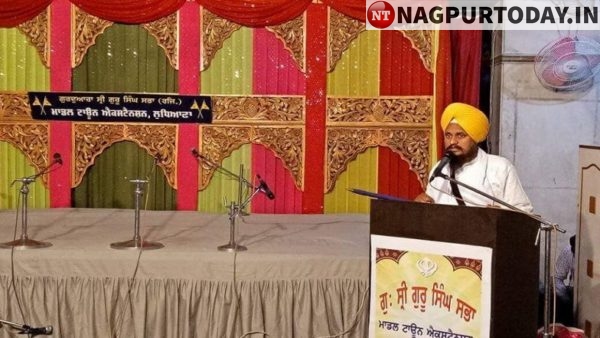 Amritsar: Akal Takht chief Giani Harpreet Singh on Monday asked for a ban on Rashtriya Swayamsevak Sangh (RSS). Singh said that allowing the RSS to operate freely would create unrest in the country and would result in dividing the nation. He also hit out at RSS chief Mohan Bhagat for his "Hindu Rashtra" comment. Lynchings Being Used to Defame India, Hindus, Says RSS Chief Mohan Bhagwat in Nagpur.
During a media interaction in Amritsar, Singh said, "Yes, it should be banned. I believe what the RSS is doing will create divisions in the country. The statements being made by RSS leaders are not in the country's interests," He also asked the government to rein in. He further added that RSS' support to the Narendra Modi government would destroy the country.
Last week also, Sikh bodies slammed Bhagwat his "Hindu Rashtra" statement. Shiromani Gurudwara Parbandhak Committee (SGPC) President Gobind Singh Longowal asked Mohan Bhagwat to refrain from making such remarks.
Responding to Bhagwat's statement, he said that the Indian constitution grants freedom to people of every religion. Bhagwat, in "state of the nation" address on Vijayadashami on October 8 had said that "Bharat is a Hindu Rashtra". Mohan Bhagwat Hails Modi Government For Taking Bold Decisions, Says 'RSS Members Not Involved in Mob Lynchings'.
Akal Takht is one of five takhts of the Sikhs. It is the highest seat of earthly authority of the Khalsa Panth. Akal Takht is located in the Golden Temple complex in Amritsar.