Panel summons hunters Nawab Shafat and his son Ajgar Ali for questioning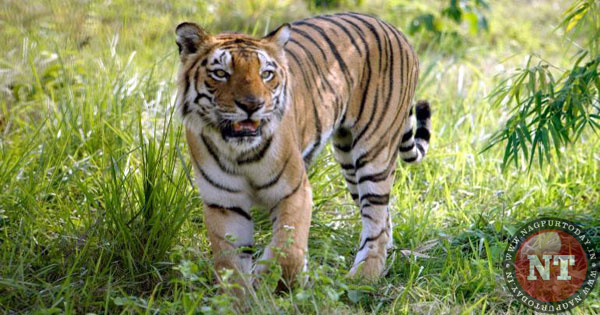 Nagpur: The committee formed by State Government to conduct an in-depth probe into the killing of tigress Avni will also investigate the hunter Nawab Shafat and his son Ajgar Ali. The problem tigress T1, who was believed to have turned a man-eater and killed 13 people in the last two years, was killed in Pandharkawada forest of Yavatmal district recently. The committee started its probe on Monday.
Facing the heat over killing of the big cat, the State Government had constituted a four-member committee headed by Principal Chief Conservator of Forest SH Patil and comprising Wildlife Institute of India member Habib Bilal, Wildlife Conservation Trust Chairman Anish Andheriya and Additional Principal Chief Conservator of Forest Nitin Kakodkar.
However, on the suggestion of Union Minister Maneka Gandhi, who had lashed out at the State Government over Avni's killing and dubbed it a "ghastly murder," two more members were also included in the committee. Director of Bangalore-based Centre for Wildlife Studies Dr Ulhas Karanth and Dehradun-based Indian Wildlife Institute researcher Dr Parag Nigam were made members of the probe committee.
The killing of tigress Avni led to an outrage among animal lovers and wildlife organisations. Despite strong opposition, the the hunter Nawab Shafat and his son Ajgar Ali gunned down the big cat on the night of November 2. The circumstances in which the tigress was hunted down in the dead of night raised questions over the entire exercise. The committee has summoned the father-son duo for interrogation.
The Maharashtra Government had defended itself calling the incident "sad" but necessary after the tigress attacked forest staff trying to tranquilise it.