Avni killed: Wildlife enthusiasts up in arms against killing of tigress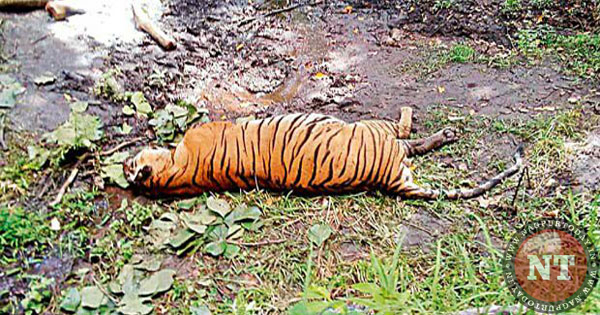 GUWAHATI: Nature lovers took out a rally in support of wildlife protection at Dighalipukhuri Park in Guwahati on Saturday from 1 in the afternoon. Almost 60 people joined the programme. People from all walks of life took part in it and were joined by members of the cycling and biking community on their cycles and bikes. The campaigners distributed leaflets, held placards and shouted slogans for their cause, a release stated.
The campaign was organised by a group of people from NE India consisting of animal rights activists, environmentalists, wildlife conservationists and common people who support the cause. This group also consists of people who are part of the national campaign. Initially the cause of the campaign was to create awareness for saving the life of the tigress Avni and her two cubs.
Campaigns to save the tigress's life, have been organised across India and an initiative was have taken in Guwahati. On November 3 the campaigners woke up to a very sad and devastating news about Avni being killed during the night of November 2 and that too in cold blood without following the protocol on usWing tranquilizers.
The campaigners decided to protest the killing of the tigress and carry it forward for other animals as well. Tigress Avni (also called T-1) and her two nine-month old cubs lived in Pandharkawada Forest in Yavatmal District, Maharashtra, India, a geography plagued by illegal cattle grazing, encroachment, and expansion of a large private cement factory. Rampant pesticide poisoning in several parts of Yavatmal district is also a huge environmental hazard. All of this has resulted in constant man-animal conflicts. Maharashtra State alleges that Avni had killed 13 humans in the past 2 years. Seven of the 13 killings had cattle next to the bodies of the human victims, which indicate that uncontrolled grazing could be a reason for the killings.
10 of the 13 killings happened on Saturday-Sunday, which cast a doubt on why a "man-eater" would only decide to kill on weekends. DNA test was done only on 3 of the 13 victim bodies, and only ONE contained a tigress' DNA! All these data points and ambiguities cast serious aspersions on Avni's involvement in human killings. Courts had stayed an earlier shoot order for Avni based on these irregularities. Avni's killing would eventually result in the death of her two cubs too, as they are both too young to hunt and survive on their own. And the state would, as a next step, hunt down Avni's mate, the male tiger T-2, the father of the cubs.
This campaign has brought all the wildlife and nature lovers of the country under a common platform from which campaigns for other animals can also be carried forward in the future. Not only in India, but campaigns to save Avni's life are also being carried out in the United Kingdom. Avni has become the symbol of unity and the campaign is a democratic struggle by the nature lovers of India against wildlife habitat destruction by vested interests. The campaigners from Guwahati plan to organize a bigger rally on November 11 at the same place. This rally will coincide with the rallies that will take place in many cities in India and abroad. Interested people can follow their facebook group #LetAvniLive (NE India) to know more about the campaign and also join the national movement by taking part in the campaign November 11, the release added.