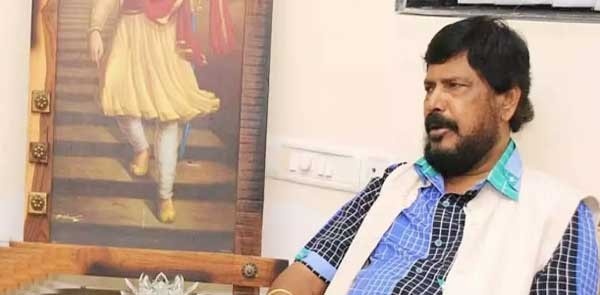 Nagpur : With rumors of Cabinet expansion doing rounds in the State, Union Minister of State for Social Justice and Empowerment Ramdas Athavale has demanded that his party workers be given deserved representation in the State Cabinet.
During his visit to console family members of veteran activist of Ambedkarite movement late Umakant Ramteke in Nagpur, Athavale said that his faction of the Republican Party of India helped the BJP win Lok Sabha polls in 2014. However his party workers didn't get the deserved share in power, he claimed.
Athavale said that RPI (A) had partnered with BJP and Shiv Sena during the 2014 general elections. Party workers were expecting that they would be given 10% share in power after the elections, but it didn't happen.
In Maharashtra also, the coalition government had completed a tenure of three and a half years, but no efforts were made to accommodate Republican activists in the government, Athavale said, and added that he was in constant touch with BJP regarding this demand and that he was hopeful of getting a positive response.