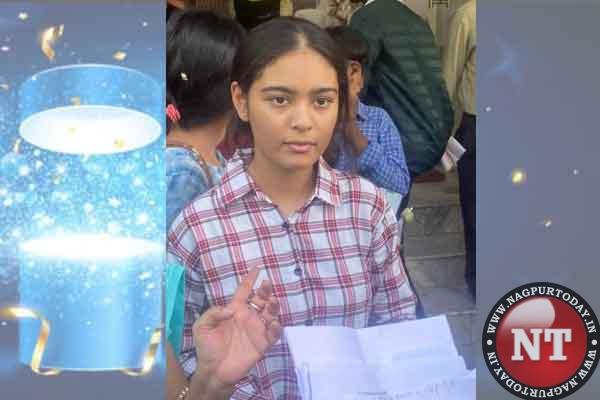 Nagpur: Vedant Sandeep Kakani and Aarya Abhijit Rathod, both students of Dr Babasaheb Ambedkar College from Nagpur, shared the city toppers title in Commerce stream with 97.67%.
Vedant son of Archana and Sandeep Kakani and Aarya daughter of Abhijit and Ashwini scored 586 marks out of 600 to excel in HSC Examination.
Arunima Rajesh Paunikar from Nagpur secured 95.50% i.e. 573 out of 600 marks to become Science topper from the college.
Maharashtra State Board of Secondary and Higher Secondary Education on Thursday announced the Maharashtra HSC 12th Result 2023. This year, the pass percentage in HSC results is 91.25% as compared to last year's 94.22%. Girls performed better than boys. As many as 93.73 percent girls have passed the HSC exam, compared to 89.14 percent boys.
This year, around 14 lakh students appeared for the Maharashtra HSC board examination from February 21 to March 21, 2023. A total of 13,56,604 students qualified in the Maha 12th board exam last year and the overall pass percentage was 94.22 per cent.
In Nagpur Division, a total 1,52,121 students appeared in the HSC exam. Total 1,37,455 students passed the exam, Of them, 67,449 were boys while 70,006 girls cleared the exam. The overall pass percentage in Nagpur Division is 90.35. The pass percentage for boys is 87.63 whereas for girls it is 93.14.
In Nagpur district, 61,092 students – 30,575 boys and 30,517 girls — appeared in the HSC exam. Total 54,870 students passed with a percentage being 89.81. 26,667 boys passed the exam with a percentage being 87.21 and 28,203 girls cleared the exam with 92.41 percentage.
In Science Stream in Nagpur district, a total 31,609 students – 15,025 boys and 16,584 girls appeared. Total 30,377 students – 14,433 boys and 15,944 girls — passed in the Science Stream in Nagpur district.
In the Arts Stream in Nagpur district, a total 13,594 students – 6450 boys and 7144 girls – appeared. Total 10,770 students — 4738 boys and 6032 girls passed.
In the Commerce Stream in Nagpur District, a total 12,870 students – 6722 boys and 6148 girls – appeared. Total 11081 students passed with the number of boys being 5445 and 5636 girls.
In the HSC Vocational course, a total 2715 students – 2108 boys and 607 girls appeared in Nagpur district. Total 2423 students – 1858 boys and 565 girls passed.
In the Technical Science course, a total 304 students – 270 boys and 34 girls – appeared in Nagpur district. The number of students who passed stands at 219 – 193 boys and 26 girls.