Nagpur: With an alarming rise in kidney related diseases across the globe, India has also registered significant rise in the number of diabetic patients as the ailment affects kidneys. Where such severe diseases are posing an enormous health problem, people often avoid their dialysis due to financial problems. However to cope with this problem, Asian kidney hospital and medical centre in association with Din Dayal Upadhayay and Dr B S Chaubey trust offers affordable dialysis to help financially backward people.
Headed by renowned nephrologist, Dr Sameer Chaubey, Asian kidney hospital and medical center seeks to provide impeccable services in healthcare with affordable pricing. Dr Chaubey has been practising medicine for the past 17 years and had successfully performed several kidney transplants giving many people the hope of life.
Asian hospital is all-in-one medical centre with highly qualified specialist doctors, trained paramedical staff and A-1 grade in-patient and out-patient facilities. The hi-tech multi specialty hospital is the only hospital in and around Nagpur having medical facilities under one roof.
Talking to Nagpur Today, Dr Sameer Chaubey discussed the common problems, precautions and preventive measures of kidney relating diseases.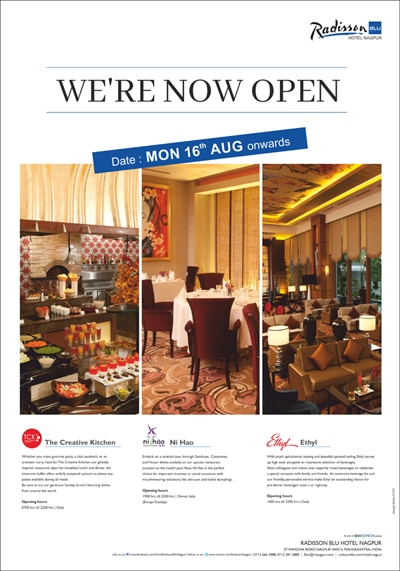 Q- What are the problems people faced due to kidney malfunction?
The kidney malfunction often creates physical, psychological and financial problems in front of the patients. Being diagnosed with kidney disease not only brings with it a variety of emotions, but also financial obligation. Many of which are difficult for patients to meet. Many typically face daunting financial challenges over the years as some patients are forced to give up their job due to this chronic illness.
Q-Most common problems related to the kidneys?
A- Kidneys can be affected or damaged by a variety of diseases and conditions. Kidney malfunction can often lead into diabetes, urinary tract infections, urinary incontinence, renovascular disease. As you get older, you are more likely to suffer from kidney and urinary tract problems. Kidney problems can also increase the risk of other conditions such as cardiovascular (heart and blood vessel) disease.
Q- What are the basic preventive measures to avoid kidney malfunction?
A-Consuming water is highly recommended precaution referred by doctors. However by avoiding pain killers, self recommended meds and reference of quacks one could easily protect kidneys. Living a healthy lifestyle can help prevent diabetes, high blood pressure and kidney disease and also help keep them under control.
Q- People think both kidneys are essential?
A-Many people assure that losing one of your kidneys will change the capacity of your body for complete health. However, that is not true, since our kidneys are incredibly flexible and adaptive organs. People with one kidney can also survive and live same as the people with two kidneys. People need both kidneys to survive is a myth.
Q- What are the essential precautions for diabetic patients?
A special diabetic diet, exercise and medicines can help you keep a healthy blood sugar level. Regular follow-up and checkup from doctor is mandatory for diabetic patients. However in time the patient should consult with nephrologists, following the recommendation by their doctor. Keeping your blood sugar in a healthy range can help protect your kidneys and ultimately eliminates diabetic.
Q-What are the reasons behind the kidney stone?
A-Kidney stones often have no definite, single cause, although several factors may increase your risk. Consuming too much calcium in diet, drinking the contaminated water can cause kidney stone however in some cases it is also a genetic problem. In Nagpur 'kharra', chewing of tobacco are the most common reason behind the kidneys stone, such substance often secrete calcium which result in kidney stone in the host.
Services on the go…
The prominent features at Asian Kidney Hospital include -50 bedded multi speciality hospital, 30 bedded state of the art Hernodailysis Unit, 3 operation theaters with all modern latest amenities, 8 bedded surgical ICU and 16 bedded medial ICU. Besides it also has private rooms with ultimate comfort and all the facilities.
Latest radiology imaging services, modern pathology lab and a state of the art physiotherapy unit along with nephrology, urology, neurology, neurosurgery, orthopedics, general-intensive care medicine and surgery departments are being headed by experienced senior consultants.
Trained nursing staff and resident doctors works full time, 24×7 at the hospital. ICU will be managed by senior intensivists and their teams.
In house kitchen providing free meals to all admitted patients. 30-bedded dormitory, providing beds to the relatives of the patients from out station at nominal rates.
Dr.SAMEER CHAUBEY
M.D. (Med) , D.N.B. ( Nephro) ,
MNAMS (Nephro )
Consultant Nephrologist & Transplant Physician
Helpline – 9975015673, 0712- 2436870
Asian hospital is located at 213, West High Court Road Dharampeth, Nagpur.