Nagpur: Aeronautical Society of India, Nagpur Branch is organising its annual event for the schools of Nagpur region with an aim to encourage and develop creative talent among the young generation. Towards this initiative, Schools Outreach Programme 2017 is being conducted in October 2017.
AeSI Nagpur branch invites all Schools students to participate in the following events being organised at Raman Science Centre, near Gandhi Sagar Lake, Nagpur 440018. Attractive Cash prizes of Rs 3000, Rs 2000 & 1000 will be given to the winners along with AeSI certificates.
(a) Inter-School Poster making competition for students of class V to VII on the subject 'From Kites to Aeroplane'. The competition will be conducted at 1100 h on 29 Oct 17 at Raman Science Centre.
(b) Inter-school Essay competition for students of class VIII to XII on any one of the following topics (about 2000 words) are to be written at home and submitted at the office of Raman science centre before 1500 h on 25 Oct 17.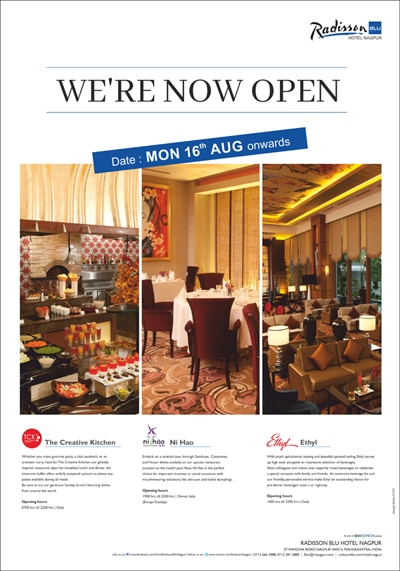 (i) Mangalayan-India's Mars Expedition
(ii) World of UAVs-Challenges & Opportunities.
(iii) UDAN- Ude Desh Ka Aam Nagrik
An Inter-School Quiz competition for students of class VIII to XII will be conducted by Our Quiz Master Wg Cdr Gangakhedkar on Aviation, Aerospace GK & Current Affairs from 1000h on 29 Oct 17 at Auditorium, Raman Science Centre. Cash prizes of Rs 6000/-, Rs 4500 & Rs 3000 will be given to the I, II & III Prize winning teams (of 03 members each). Screening test will be conducted at 0900h and final quiz will be amongst the top six schools.
It is an excellent opportunity for the School children to learn and interact with their contemporaries form various Schools across Nagpur. Wide participation is requested from all the schools in Nagpur region. Information also hosted on our website https://www.aesingp.org For further details contact Gp Capt G Krishna kumar, Hony Secretary at aesingp@gmail.com.