As winter recedes mercury rises to display onset of summer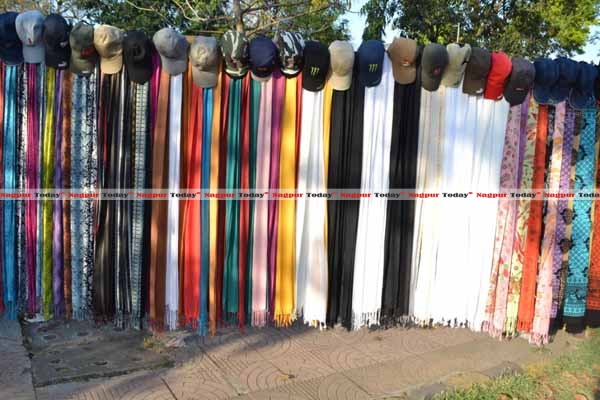 Nagpur Today: After a prolonged semi winter-monsoon like weather, the mercury is gradually rising to the discomfort of the denizens of the city.
Every family has taken out their summer wear. The women have taken out their sun-coats, gloves caps etc to protect themselves from sun-tanning and from the heat. The men have in-turn purchased or taken out their helmets, caps, etc. White shirts are more preferred attire for most me who have to go out in the sun often.
Many road side vendors have shifted their product from Rain-coats and sweaters/ jackets to Summer Coats, long white / coloured scarves, caps, gloves etc. So have fruit-sellers who are now seen selling water melons and musk melons (one of the most liked fruits of city denizens) oranges and grapes. Many hotels have added Aam Panna (Raw Mango Juice) which is said to be ideal for the intense summer.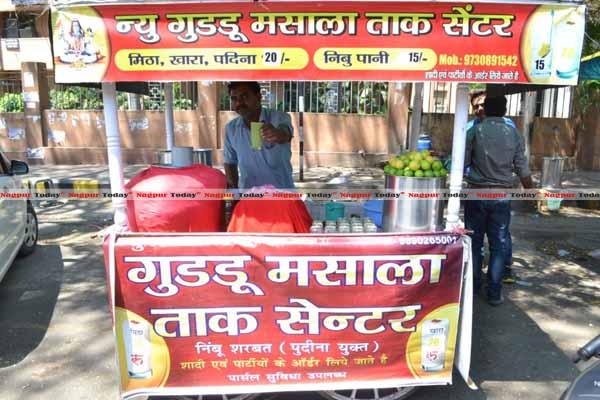 Sale of Sugarcane Juice, Lemon Juice, Ice-Gola, Ice-creams, Sodas of different flavours has increased both from street vendors to fancy shops.
Coolers / Khus, electricians, ice-making and other seasonal business seem to have picked up slowly. These people were almost on the verge of bankruptcy since their investments did not yield the desired result from the beginning of this month which is usually found every year.
The roads have slowly started looking deserted during the afternoon hours and people prefer to remain in-doors.
The Weather Summary says it is going to be dry weather which will prevail over Vidarbha, Madhya Pradesh and Chhattisgarh. Maximum temperatures changed little over the region. Minimum temperatures changed little over the region. They were below normal over west Vidarbha and normal over east Vidarbha. Many places recorded the lowest minimum temperature of 12 deg Celsius.
The Forecast for Nagpur city and neighborhood areas valid until the morning of March 22, 2014 is mainly clear sky. Maximum and minimum temperatures would be around 37 degree Celsius and 20 degree Celsius respectively.