Arvind Kejriwal removes Ram Jethmalani as his lawyer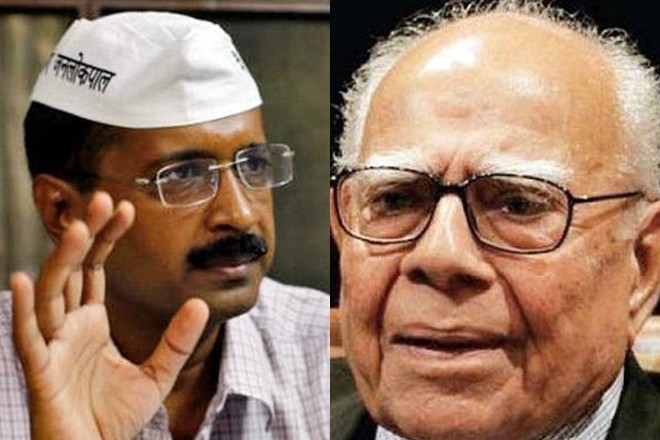 New Delhi: Delhi CM Arvind Kejriwal removes Ram Jethmalani as his lawyer, reports a news agency.
This comes after Finance Minister Arun Jaitley filed another suit against Kejriwal for remarks made by his lawyer in court. Jethmalani had called Jaitley a 'crook' in the Delhi High Court. When Jaitley asked if the remarks were made on Kejriwal's instructions, Jethmalani had said, 'yes'. Jaitley then filed another defamation suit of Rs 10 crore in addition to the older suit of the same amount.
Last week, the Delhi High Court which is hearing the defamation case said the remarks made by Kejriwal's lawyer Ram Jethmalani against Jaitley in court were "scandalous".
Jaitley was being cross-examined in the Rs 10 crore civil defamation case filed by him against Arvind Kejriwal and five other AAP leaders for accusing him of financial irregularities in the Delhi and District Cricket Association or DDCA of which he was the President from 2000 to 2013.
Five AAP leaders — Raghav Chadha, Kumar Vishwas, Ashutosh, Sanjay Singh and Deepak Bajpai — along with Arvind Kejriwal are also facing a criminal defamation case filed by Mr Jaitley on the same issue.