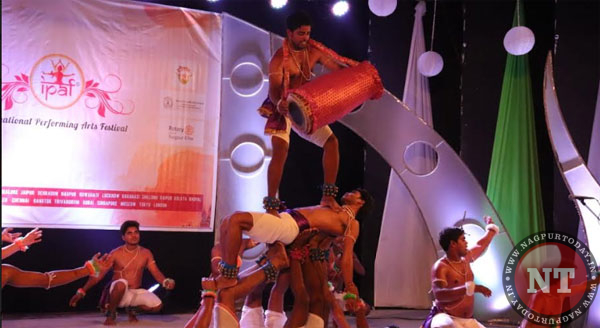 Nagpur: The mesmerizing dance forms presented by the versatile and talented artist left everyone in awe after witnessing engrossing presentation of arts forms of India. The artists came out with impeccable performances during the third cultural show organized by International Performing Arts Festival (IPAF) in Nagpur on September 27 at Rani Laxmi Scientific Hall. Chief Guest Major General Rajesh Kundra along with Kanchan Nitin Gadkari president of Sanskar Bharti were present during the program.
One can surely tell that India is a country with variant art forms and has many versatile and talented people who have kept the old art culture forms alive.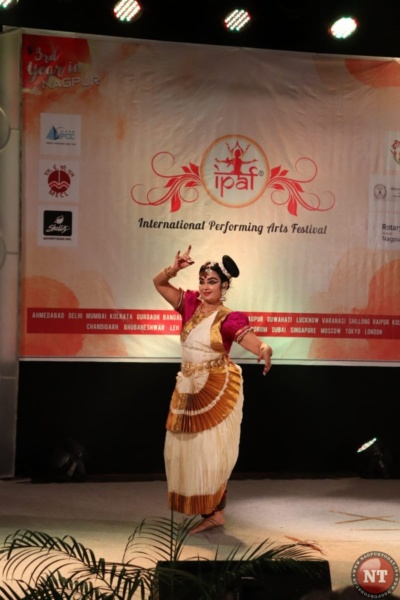 IPAF an initiative by social entrepreneur Shyam Pandey who aims to unite societies and cultures with fusion of art globally, brought together artists performing traditional art forms of India to preserve our rich culture and heritage under one roof.
Uma Tapayananda performed one of the oldest Indian classical dance form Mohiniattam. The stance and expression on the face while showcasing the various dance forms left everyone amazed. Uma began her performance with 'Thyaani' a traditional Ganapati set in raagam, malahari and thaalam aadi moving further she introduced abhinaya with a presentation of 'Maheshwari Charitham' a turbulent saga of Mahadeva Shiva. The highlight of the performance were the stance and small little expression while performing through her furious grief of lord, the destructive rage of Sathi's etragic end which set the stage on fire with her mesmerizing performances.
The second performance by Dinesh Jangre and group presented Upkar Panthi Lok Nritya a customary art form of Chhattisgarh state with live music and dance the energetic performance by the group portrayed the rich culture of the state.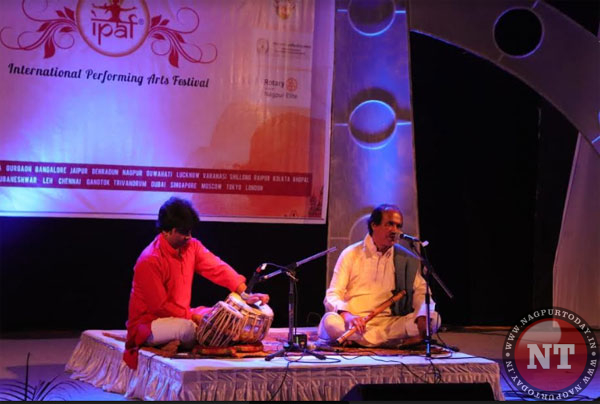 Moving further Orissa's popular Flautist Ratnakar Tripathi and a student of Pandit Hariprasad Chaurasia allured all with the soothing notes from the instrument. He played Raag Sangeet, Loki Sangeet with Tabla player Anupan Mishra.
The program ended with the dance performance of Nagpur chi munlgi Pooja Hirwade one of the prominent artists in Nagpur who raised the name of city by winning many awards in Bharatnatyam. Pooja performed a Daru Varnam, "Mathe Malyadwaja" a form which is dedicated to the Hindu Goddess Madurai Meenakshi Devi. The form describe Devi as an expert in all art form, and expresses affection in music and rythm. The vernam uniquely visualize the NAVA RASA that reveals different types of emotions which she encounters with while looking at her Nayaka.
In the end a portrait rangoli was displayed by the artists of Sanskari Bharti. The art program was enjoyed by all.
By Abhishek Tiwari