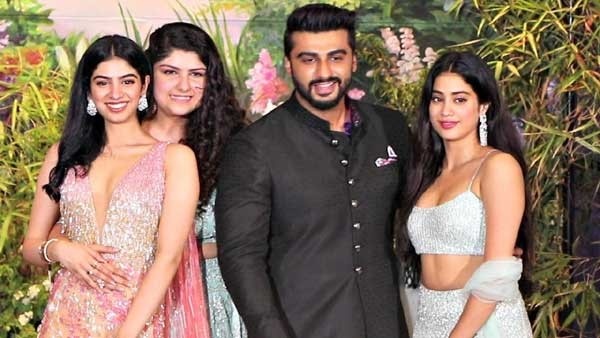 It was Arjun Kapoor's birthday a few days ago, and social media was flooded with good wishes for the actor. Overwhelmed, Arjun thanked people for wishing him and shared a gift that he had received.
Arjun took to his Instagram page and shared a photo of the gift which his grandmother Nirmal Kapoor had gifted him. On the present, it was written, "To Arjun Kapoor, with love dadi. Jaldi shaadi karo (Get married soon). From Mrs Nirmal Kapoor."
At a recent event in Mumbai, when asked about his marriage plans, Arjun said, "I believe in the institution of marriage. I will share the news with you all when it happens."
He also added, "Recently, there were two marriages in the family. Let my sister Anshula (Kapoor) get married, then there is Rhea (Kapoor) and Janhvi (Kapoor) and Khushi (Kapoor). There is time for me."
Talking about Janhvi, who will make her debut with Dhadak, Arjun said, "The kind of love Janhvi has got from the trailer of 'Dhadak', hope that continues after the release of the film. She is someone who is passionate and wants to entertain the audience through her work. She wants to do good work. I hope she outdoes the expectations that have been bestowed on her from Dhadak."
Dhadak also stars Ishaan Khatter, and will hit the screens on July 20.