Nagpur/Aurangabad: Amruta Devendra Fadnavis, who has been riding high on popularity meter, thanks to her showbiz debut as singer and her engagements in various activities of human cause, has now landed in a soup.
The entertainment event called Police Rajani for which Amruta Fadnavis has been picked up as Goodwill Ambassador is being reportedly force sold by organisers with the ticket prices going as high as Rs 50000 each. The programme being organised by Mahatma Gandhi Foundation for the benefit of Aurangabad Police will be held on Tuesday evening. There are limited 400 tickets only. It is learnt that people who will attend the programme will get an opportunity to have refreshments with Amruta and other artists later. The show features singers Mithoon, KK, Shaan, Mohammed Irfan and Altamash Faridi. Actors Sonali Kulkarni, Vivek Oberoi and stand-up comic Raju Srivastav will also perform.
Amruta Fadnavis has been quoted saying, "I will sing a duet with Mithoon. The funds raised will be used for the education of children of farmers, who had committed suicide, cancer treatment for the needy and scholarships for police constables' children." Fadnavis debuted as a singer with Sab Dhan Mati in Prakash Jha's Jai Gangaajal (2016). Two months ago, she released her first music video, Phir Se, featuring Amitabh Bachchan.
Question marks are arising on the show on two grounds:
The host of the show is 'NGO' Mahatma Gandhi Mission whose main trustee is Kamal Kishor Kadam, former Minister during UPA regime in Maharashtra and senior NCP leader. He is an Education Baron who had come in for sharp criticism from the Comptroller and Auditor General (CAG) of India for blatant irregularities in the purchase of plots from the City and Industrial Development Corporation (Cidco) for private enterprise since 2004.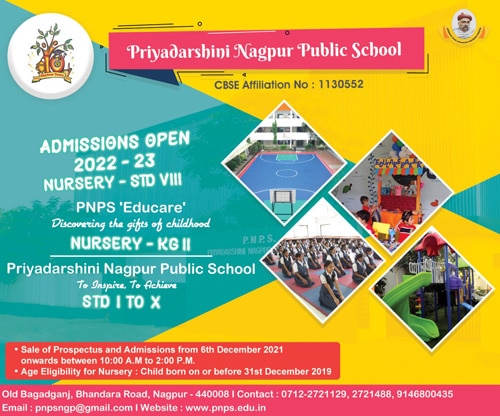 The Mahatma Gandhi Mission (MGM), has organised 'Independence Day Live Charity Musical Concert' on Wednesday at 6.45 in the evening at Rukmini Auditorium of MGM. There will be dress code to attend the program. According to the organisers, spectators have to wear Indian or Western formals with tie.
Aurangabad police are the beneficiaries, but word is they have also been roped in to sell tickets. Though Yashaswi Yadav, Commissioner of Police, has not commented on the subject, but officials from his police force told some Mumbai newspapers on condition of anonymity that police officials from 15 police stations has been asked to sell tickets of the live concert.
It may be mentioned here that Amruta Fadnavis has performed earlier also in the Mumbai Police annual event 'Umang' in which Bollywood personalities take part enthusiastically without charging for it. She had sung two songs, the first being her own number from Prakash Jha's film, and the other a popular song…"muskurane ki vajah tum ho.." dedicating it to the Mumbai Police. Celebrities like Akshay Kumar, Sonu Nigam and Alka Yagnik had been present for the show. But the 'chief guests' applauding Amruta's performance had been the C.M. Devendra Fadnavis and their daughter.
Though these police shows are supposed to be concerts attended by police themselves with their families and some invitees, it is known that 'patrons' across the state are pressurized to give 'donations' in lieu of tickets to the tune of Rs. 5000/ to Rs. 10,000/. (They are held in Nagpur as well.)
This is the first time though, that exorbitantly priced tickets are being sold for such a show, where the 'main attraction' is the CM's wife. This makes it a commercial activity even if ultimately some money goes into charity.
Congress leaders throughout the state are objecting to it saying it is the government's job to give relief to children of farmers who have committed suicide. "Why are the police being forced into coercing people to purchase expensive tickets for this 'cause'? Has this become the government's role now?" They are asking.
The question has also been raised about who will scrutinize the 'patrons' who will afford the Rs.51,000/ ticket – whether they aren't any criminal elements involved – and look upon it as an investment to meet the C.M.'s wife in person.
All in all, the situation could lead to embarrassment for Fadnavis – which could have been avoidable.