Nagpur News

In what could be described only as apathetic attitude of doctors in Government Hospitals, a new case of doctor's negligence and apathetic attitude came to fore. According to information, Roshni Chunnulal Shahu wife of Chunnulal Shahu of Gaya (Bihar) and a resident of Ganga Nagar, Friends Colony, Nagpur was pregnant. 
She had been visiting Daga Hospital from the time when she was 6 months pregnant. Every-time she visited, the doctors had examined her and had told her that the baby and the pregnancy status is normal.
The doctors had also assured her of normal delivery. She underwent her usual monthly check-up on June 20, 2014. The tentative date of delivery was stated to be June 26, 2014. Following the advice, the couple went to get Roshni Shahu admitted in the Hospital. After some tests, the doctors at Daga Hospital gave two blood reports and Sonography report that said that the baby's heart is not beating.
In order to complicate matters further and to shirk the responsibility and to shift the onus onto other doctors, they referred the case to Government Medical College and Hospital (GMCH).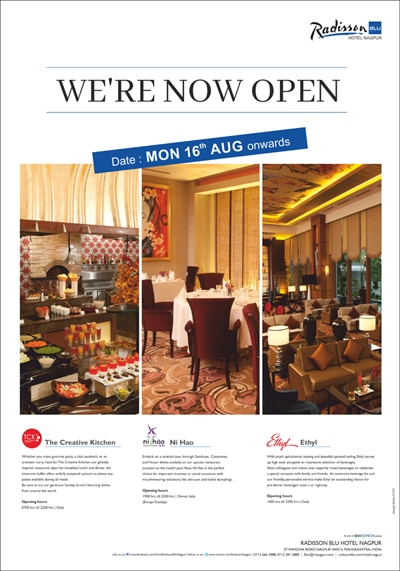 The couple rushed to GMCH where the attending doctors behaved in a manner unbecoming a medical professional. They kept her outside Ward No 22 (Labour Ward). Chunnulal Shahu had been repeatedly requesting and pleading in front of the doctors to attend to his wife. However, they acted apathetical and had allegedly said, "Whenever I feel there is a need, I will examine the patient".
The doctors at GMCH then asked the couple to go a private pathology laboratory to get some blood tests done.
Somewhere on the way, the couple was advised by some well-wishers to contact the local Congress Youth leader Kunal Puri. When contacted, Secretary of Indian Youth Congress Kunal Puri, he came and in-turn contacted the Medical Superintendent of GMCH Dr Pawde. As soon as Dr Pawde arrived outside the Ward No 22, the treatment of the victim started immediately.
There are many questions that remain unanswered, like: What went wrong with the "Normal Baby" reports? Why did the doctors at Daga Hospital say that the baby is normal and will be delivered normally? Why did the doctors refer the patient to GMCH? Why did the doctors at GMCH ignore the pleas of the husband of the pregnant patient? Why did they swing into action as soon as the Medical Superintendent arrive?
While on one side, the doctors blame the relatives and patients for taking law into their own hands whenever a patient dies while undergoing treatment, on the other hand they display such careless, negligent and apathetic attitude like the one mentioned above. So if a stillborn baby is delivered, wouldn't the relatives of the victim patient get angry? Will they not get angered beyond reasonable measure to beat the erring doctors? Violent retributive punishment for their erring behavior is expected.