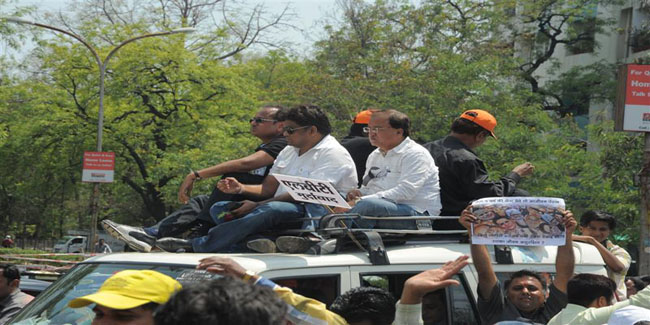 Nagpur News: That was the real outburst that translated into peaceful street agitation protesting the implementation of Local Body Tax in Nagpur. Though sources predicted around one lakh strong protestors, mainly big traders, participated in the maha rally organized to register massive opposition to the new tax system, official sources put the figures to around 40,000.
LBT virodhi sangharsh samiti formed in association with Nag Vidarbha Chambers of Commerce called for the protest rally on Friday, which found tremendous support from trader fraternity across Nagpur.
"Even the small vendors came out in support of voice against LBT," Dipen Agrawal told Nagpur Today. He said that nearly all the installations remain closed to support the agitation.
While traders were agitating on massive level to protest against implementation of Local Body Tax (LBT) over 250 contractors functioning under Nagpur Municipal Corporation Contractor Welfare Association have submitted their applications to the commissioner Shyam Wardhane, in order to register for LBT.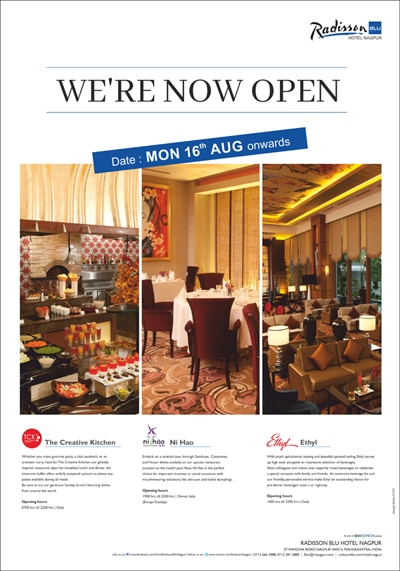 Association president Vijay Naidu informed that he has also taken into account the ongoing traders' protest against LBT before launching the registration drive. He cited the compulsion by state government as the reason behind the registration.
When asked in this regard, Agrawal clarified that the NMC contractors helplessly registered as they were under pressure from NMC which withheld their payments for quite long time.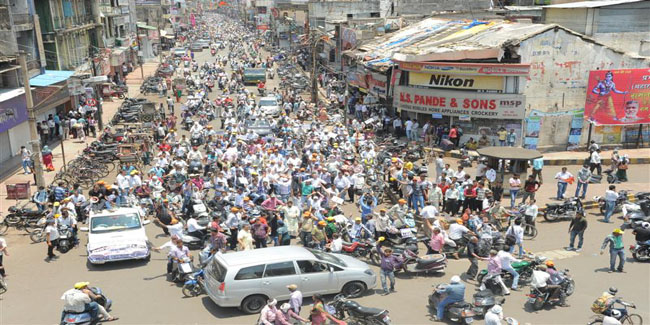 Members from Vidarbha Tax Payers Association (VTA) also participated in the rally. VTA secretary Tejinder Singh Renu said that the response was just excellent. Renu however could not join the rally as he was not in Nagpur. He informed, "I was told that when the rally was passing through Central Avenue road, the entire street upto more than one km stretch was packed with protestors."
However, he lamented over the local public representatives and political leaders not initiating steps to end the deadlock. He said, "It is not that the traders do not want to pay taxes. Whatever the tax, we have to transfer it to the end user. Our contention is that when VAT is already there for sale and purchase, then why the need to impose LBT. Why two taxes for the same purpose."
Suggesting the solution, Renu said instead of levying another tax, VAT could have been increased little, with which the traders have good adaptability. He said existing tax formats are smooth to take up as traders know rules, regulation and any ambiguity could be challenged. Earlier. when traders were opposing octroi, the state government had assured to abolish the octroi. Though octroi has been removed, traders are now burdened with cumbersome LBT.
What is unacceptable though, he said, is the anomaly in the system where there are two departments for single purpose.