Nagpur.
The huge leakage that had appeared yesterday on the 600mm Feeder Main supplying water to Laxmi Nagar (New) ESR, Dhantoli ESR, Pratap nagar ESR, Khamla ESR and Chinchbhuvan (Kannamwar) ESR was successfully plugged by OCW by today 29th December 2014 morning. But there developed a new leakage 100 mtrs ahead of the current spot i.e. Gandhi Nagar T-point in the early evening hours.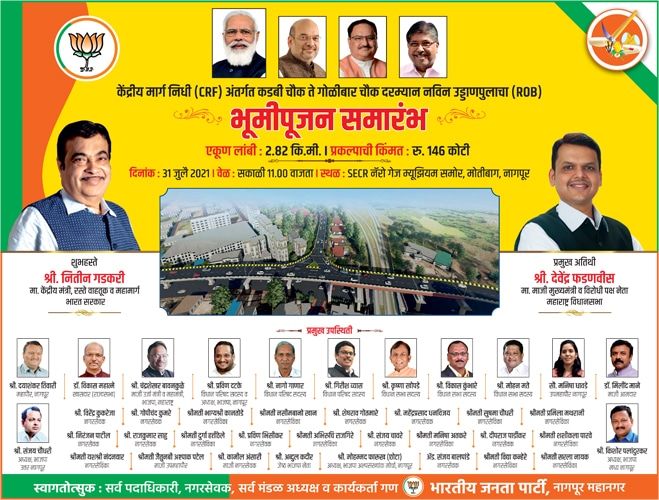 The leakage suddenly started today 29th December 2014 in the evening and the repair works were taken up on war footing till this report was written.
Due to this leakage, Laxmi Nagar (New), Dhantoli, Pratap Nagar, Khamla and Chinchbhuvan ESRs will not receive sufficient water. Thus areas getting water from these ESR which received water in the evening today, will not get water tomorrow.
In the chilly late nights and early mornings of Nagpur these days, OCW's technical experts are on their toes to minimize the blues being faced by the residents of the affected areas.
Still, the inconvenience caused due to affected supply conditions is deeply regretted.
Meanwhile, the Boriyapura Feeder Main Leakage Repair has also started today which will result in affected supply conditions on Tuesday 30th December 2014 in Lashkaribagh, Moti Bagh Railway Quarter, Mayo Hospital, Saifi Nagar, Ansar Nagar, Dobi, Kamal Baba darga, Hansapuri, Bhagwaghar Square, Mominpura, MLC canteen Area, Shaikh Baari Sqr, Naal Saab Sqr,Kala Zanda Takiya, Bhankheda, Dadarapool Timki, Golibar Sqr, Kosarkar Mohalla, Nandbaji Doha, Samata Budh Vihar. Sapate Mohalla, Dandare Mohalla, Devgharepura, Ganjakhet Square, Bajirao Galli, Pachpaoli railway Gate, Pili Marbat, Dhapodakar Lane(Tandapeth), Lala Darawaja, Musalmanpura, Bangali Panja, Maskasaath, Itwari Telipura, Mirchi Bazar Sqr. Bhaji Mandi, Lohaoli, Resham oli, Bartan oli, Bajirao galii. Teen Nal Square, Khapripura Bhishikar Mohalla, Bhaji Mandi Tanga Stand, Sambhaji Kasar, Dhiwarpura, Ram Nagar, Bangladesh, Umatewadi, Bairagipua, Telipura Pevatha, Baraipura, Mirchi Mandir Area, Itwari Railway Station, Marwadi Chowk.
NMC-OCW appeal citizens to co-operate during the repair works.
For any information or complaint regarding water supply please contact OCW Toll-free number 1800-266-9899.