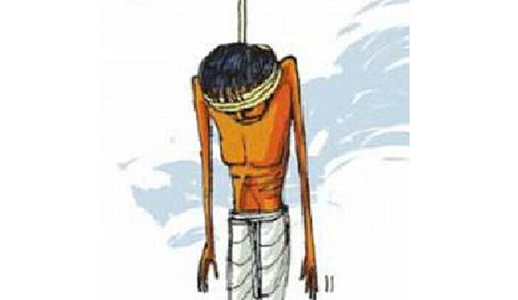 The Vidarbha Jan Andolan Samiti (VJAS), had been monitoring all farmer suicides since 1997, and has alleged that five farmers ended their lives in the last 72 hours, taking the current year's toll to 526 in the region. However, our sources could not independently verify the exact figure.
The VJAS also claimed that in some parts of western Vidarbha the average yield of cotton and soyabean as well as paddy could drop down to 50% of the average. This has resulted impending losses and mounting debts and this has forced the farmers to commit suicide," said Kishore Tiwari of VJAS.
Among the five who committed suicides in the last 72 hours, two each were from the Akola and Nagpur districts, and one from Wardha. This brings the total estimate to more than 526 which is a major concern for Vidarbha region.