Nagpur: Association of Physicians of India, Vidarbha Chapter has Organised the most awaited and resplendent 2 day academic extravaganza –"VAPICON 2017" (Vidarbha API Conference – 2017) on 18th and 19th February at Chitnavis Cente, Civil Lines Nagpur.
Delegates were able to listen to national and regional faculty who enlightened on various subjects relevant to clinical practice as well as recent advances in Internal Medicine. Interesting feature this year was allotment of one and half hour on "Diagnositic Graphicology" for Under graduates and Medicine PG students on last day.
Various thematic and plenary sessions, Orations Panel discussions & well talent Quizing Quiz.were the salient features of VAPICON 2017. Dr. Anand Kate was the Organising Chairman and Dr. Vivek Bhalerao was the Org. Secretary. Dr,Nikhil Balanke was hairman Clinical and Scientific committee.
President Dr. S.D Surayawanshi and Secretary Dr. Nirmal Jaiswal thanked members for at ending in large numbers to update themselves. MMC had granted Credit point for the event.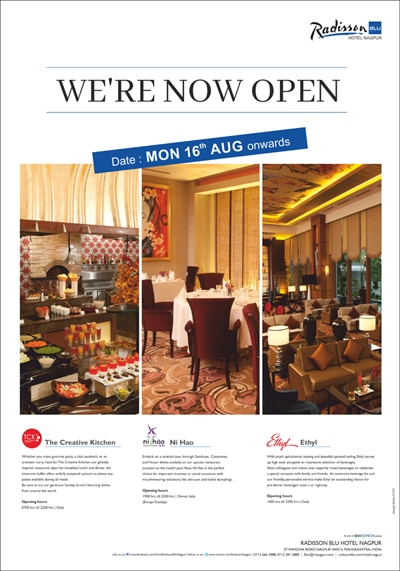 The conference was formally declared open by Dr. Vedprakash Mishra, Member of Medical Council of India and Chancellor Krishna Instittute of Medical Sciences Karad. He . brought to the notice of audience that there has been continuous decline in Health Care allocation by Government after Government and wanted to change the trend by active agitation for the people of this country who simply cannot afford the rising cost for want of insurance and economic conditions. He later felicitated Dr. Ramesh G. Salkar, former Prof and HOD Of Medicine Dept. GMC for receiving Late Padmashri Dr. Bal Swaroop Chaubey " Gifted Teacher Award" Dr. R.G..Salkar express gratitude and dedicated the award to all his students spread across globe, his Wife Late Dr. Mrs. Harsha Salkar. His children and all his teachers. The first Indexed issue of Journal of Association of Physician of India Vidarbha Chapter, VJIM was released on the occasion.

In the first scientific Session on Infectious diseases Dr. Anil Sontakke spoke on "Multi Drug Resistant Tuberculosis". Dr. Nitin Shende guided on "Invasive Fungal Infection". Dr. Prashant Pophalkar spoke on "Tropical Infections in ICU" while Dr. Harshvardan Bora highlighted on "Multidrug resistant Organisms". in the afternnopn session 2, Dr. S.D. Suryawanshi deliberated on " Transit Medicine – an appraisal" an important activity while transferring patients by paramedics and ambulance staff from site of attack, accident or ICU to another place for investigation or admission etc that has direct bearing on outcome of the health. Dr Ajay Mahajan spoke on Beta blockers in Congestive Cardiac Failure" Dr Yagnesh Thacker spoke on " Antibiogram and its application. Dr. Neeraj Baheti spoke on "Approach to women with epilepsy" Dr. Milind Aurangabadkar highlighted on "Overview of Osteoporosis" Dr. Prafull Kadu delivered a talk on "Tailored Approach to Hypertension" Besides these lectures clinical case discussion by Dr. R.B. Kalamkar, and Dr. Sunil Ambulkar on interesting findings and Clinico pathological case ( CPC) presentation by Dr. Sharad Deshmukh were discussed by Dr. Dongre and Dr. Ramesh Mundle.
In the evening a variety captivating entertainment musical programme was arranged and presented by Rajesh Durugkar, Shraddha Joshi, Isha and Yogendra Ranade & troupe for the delegates was highly appreciated by the delegates.
Last day, 19th Feb. started with a session on Haematology. Noted Haemato oncologist from Mumbai Dr. M.B.Agrawal spoke on "How I diagnosed bleeding disorder" Dr. Jaspal Arneja Cardiologist spoke on "NOAC'S in management of Non Valvular Atrial Fibrillation" Dr. Pinjala Ramkrishnan delivered DR. B. J. Subhedar Oration on "Changing trends in management of Deep Venous Thrombosis treatment. Dr. M.B. Agrawal spoke on "Chemofree world of Haematological Malignancies"

In 2nd session, Dr. Pradeep Mishra spoke on "Toxidromes" Dr. Vishwas Zade, delivered a talk on advances in management of Snake Bites. Dr. Shankar B.Khobragade spoke on "Super Anti oxidants" Later Dr. M.B. Agrawal conducted a Haematological Quiz.

In the last session on "Graphicology" Dr. Nirmal Jaiswal (Ventilator Graphics) Dr. Lalit Raut ( Histogram and Dr. Ankur Jain ( NCV/EMG) discussed graphs and their interpretation while treating and planning management of patients in ICU, Blood disorders and Nerve and Muscle disorders respectively.