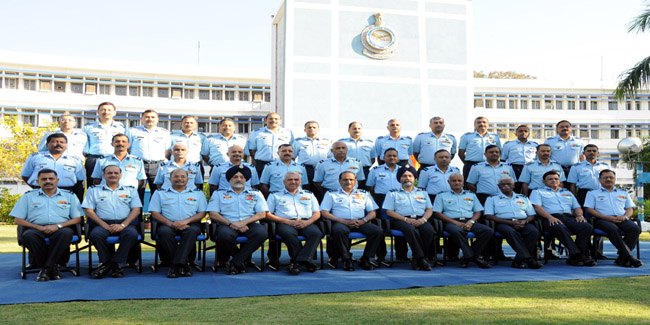 Nagpur News: The Annual Commanders' Conference-II (2012-13) of Maintenance Command will be held from 29 Apr 13 to 01 May 13 at Headquarters Maintenance Command Indian Air Force, Vayusena Nagar, Nagpur.  The conference will be attended by Commanders of Equipment Depots, Movement Control Units and Air Force Liaison Establishments.  Air Marshal      J Chandra PVSM AVSM VSM ADC, Air Officer Commanding-in-Chief, Maintenance Command, Indian Air Force will inaugurate the conference on 29 Apr 2013.
Being a premier establishment of the Indian Air Force, Maintenance Command plays an important techno-logistic role by providing the requisite maintenance support to the Operational and Training Commands.  Besides repair and overhaul of equipment, the units are engaged in procurement, preservation, storage, transportation, upgrades and modification of equipment to enable operational units to accomplish their tasks.
The objective of the conference is to review the performance of last production year and provide a platform for sharing each other's experience so as to resolve functional problems.  Modernisation of infrastructure, cost effective inventory management, enhancement of quality of product support and job enrichment will be the areas of focus.  Trophies and awards will be presented to various formations for their performance during 2012.