Nagpur: The Mayor Nanda Jichkar, on behalf of Nagpur city, paid tributes to Sahityaratna Lokshahir Annabhau Sathe on his 97th birth anniversary today. Jichkar garlanded the oil portrait of Annabhau Sathe and lighted a lamp to pay her homage. Similarly, the Chairman of Standing Committee Sandeep Jadhav garlanded the statue of Annabhau Sathe situated near Deekshabhoomi Square while paying his tributes.
Present on the occasion include Corporator Dharampal Meshram, former legislator Harish Morey, Nilesh Shende, Sanjay Dongre, Kailash Kamble, Vishal Larokar, Vishal Shende, Pravin Shende, Rishi Shikhre, Kishore Behade, Shankarrao Wankhede, Budhaji Surkar, Prabhudas Taywade, Chandrabhan Patil and others.
Lokmanya Bal Gangadhar Tilak
Nagpur Municipal Corporation remembered Lokmanya Bal Gangadhar Tilak, a nationalist, teacher, social reformer, lawyer, journalist and a leading freedom fighter, on his 97th death anniversary today. The Chairman of Standing Committee Sandeep Jadhav garlanded the Mahal-based statue of Lokmanya Tilak and paid his homage on behalf of NMC.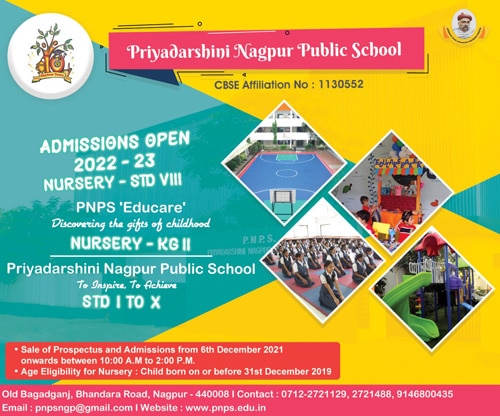 Other dignitaries present on the occasion include Gandhibagh Zone Chairperson Sumedha Deshpande, Women and Children Welfare Committee Deputy Chairperson Shraddha Pathak, Corporator Adv Dharampal Meshram, former Chairman of Standing Committee Bandu Raut, former Corporators Pramod Pendke, Balu Bante, Mahendra Raut, Rashmi Fadnavis, Dr Kirtida Ajmera, Subhash Pardhi, Mahendra Kataria, Kishore Palandurkar, Babli Meshram, Shrikant Aglave, Sudhir Hirde, Vilas Trivedi, Dr Dilip Senad, Anita Kashikar, Kavita Ingle, Saroj Peshkar, Nanda Deshmukh, Kalpana Mane, Nanabhau Umathe, Onkar Gurav, Prafulla Morey, Ajay Pathak, Rakesh Tiwari, Rameshwar Yelne, Ratan Shrivas and others.