Amid air of break-up, Virat Kohli appears on Instagram with selfies

Too many things are happening with Virat Kohli at the moment. And the common theme? Instagram. Rumours are abound that the cricketer and his actor-girlfriend Anushka Sharma have un-followed each other on Instagram. The cricketer's photo sharing application is also seeing a sudden influx of photos – chilling with teammates in Sydney, beforebed selfies, childhood memories and the one that caught everyone's attention — a post-workout abs showcasing mirror selfie. The photo is captioned, "Too many questions on why I took it off. Here it is again." The cricketer probably had to repost the photo, but no complaints.Amid break-up rumours, Virat Kohli floods his Instagram with selfies.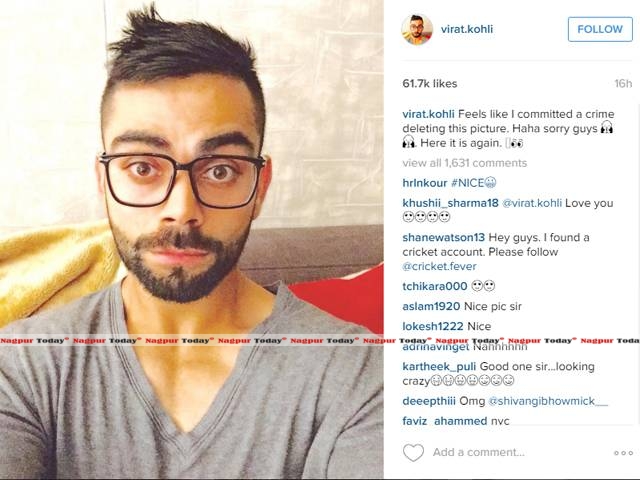 Brink of break-up or just a technical glitch, we don't know, but our request to Kohli would be to continue on his photo sharing spree. If nothing, it would be motivation for everyone to stick to their fitness goals this year.