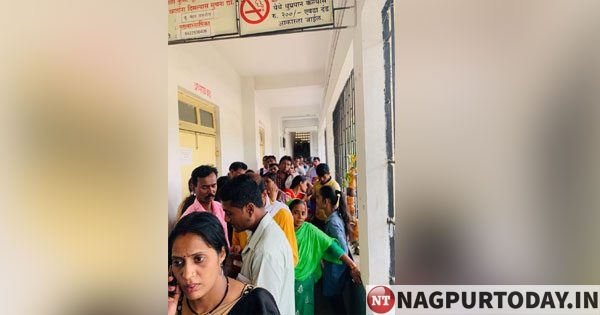 Nagpur: The Patwardhan High School-based URC 1 has received 330 allotment letters and URC 2 has received 104 allotment letters on April 15 for RTE admissions.
On Monday, the RTE Action Committee had received several complaints from parents such as flawed submission of forms by Internet cafes, students belonging to SC category were marked in ST category, mention of wrong residential addresses etc.
Moreover, several parents have not received caste certificates. Considering all these problems being faced by parents, the Verification Committee has decided to give more time to such parents and also the work of providing tokens has commenced.
To save the parents from hardships, their documents will be inspected according to the tokens. Tense situation prevailed and police had to be called in but after issuance of tokens, normalcy returned. The Verification Committee headed by Bhaskar Jode and the RTE Action Committee headed by Shaid Sharif will issue allotment letters to 87 applicants who had submitted documents in URC 1 on April 12.