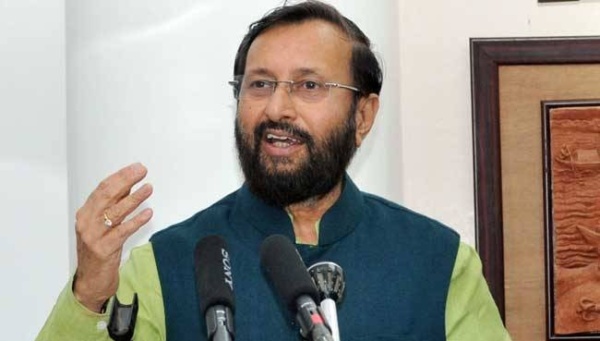 Mumbai: The BJP's nominee for the Rajya Sabha polls in Maharashtra withdrew on Thursday, clearing the way for the other six candidates, including Union Minister Prakash Javadekar, to be elected to the Upper House unopposed. The biennial Rajya Sabha (RS) elections will be held on March 23. "Maharashtra State Commission for Women chairperson Vijaya Rahatkar has withdrawn from the fray," the state's Parliamentary Affairs Minister Girish Bapat said here on Thursday. Notably, on Thursday was the last day for withdrawing nominations.
With the BJP nominee withdrawing her papers, the election of the remaining six candidates is a mere formality now. For the six RS seats falling vacant, there are four candidates from BJP and one each from Congress, National Congress Party (NCP) and Shiv Sena. "The BJP nominees include Javadekar, former Maharashtra chief minister Narayan Rane and former Kerala BJP president V Muraleedharan," Bapat said. The list of candidates from other parties include senior journalist Kumar Ketkar (Congress), Anil Desai (Shiv Sena) and Vandana Chavan (NCP).
The Shiv Sena on Tuesday questioned the BJP for fielding Rane for RS poll when he was not even a member of their party. Rane quit the Shiv Sena in 2005 and later joined the Congress. He ended his over a decade-long association with the party in September last year, formed the Maharashtra Swabhiman Paksh, and allied with the BJP-led NDA. With this RS polls, the BJP is set to increase its tally from Maharashtra in the Upper House and also in the state Legislative Council, courtesy its improved strength in the state's Legislative Assembly post the 2014 polls.
At present, the opposition Congress and the NCP hold two seats each, while the Shiv Sena and the BJP have one seat each of these six RS seats. The BJP, with its tally of 122 in the Assembly, is poised to get three RS seats now, while the Sena, the Congress and the NCP will get one each.